Danish university awards COBOD tender for BOD2 construction 3D printer
Construction 3D printing startup COBOD International has been building a solid reputation for itself since it was founded as a spin-off of 3D Printhuset last September. Following a series of announcements, including the first EU tender for a construction 3D printer and new distributors for its BOD2 construction 3D printer, COBOD has announced the receipt of its second European tender.

Massive interest for COBOD 3D construction printers at bauma
Before the bauma COBOD International had announced a new exclusive distribution agreement with PERI for Germany, Austria and Switzerland. COBOD followed up on that by being present at the huge 5.000 m2 PERI stand that received almost 30.000 visitors daily. COBOD's part of the PERI stand received massive interest and was constantly crowded with representatives from the conventional construction industry interested in the new technology.

PERI Group signs on as distributor for COBOD construction 3D printers
Construction 3D printing company COBOD International has signed a distribution agreement with German PERI Group, a leading company in the German, Swiss and Austrian construction markets. Through the agreement, customers in those three regions will be able to rent COBOD 3D construction printers from PERI.
To mark the distribution agreement, COBOD will accompany PERI to the upcoming bauma event in Munich from April 8 to 14. As a world-leading exhibition for the construction machinery and equipment industry, bauma will be able to introduce COBOD's large-scale 3D printing technology to the global industry, opening up many potential opportunities for the Danish company.

Kamp C to begin €1.6M two-story 3D printed construction project
COBOD International, the provider of the BOD series of construction 3D printers, has officially delivered a 10m3 system to Belgian sustainable building company Kamp C. Having completed all relevant training to independently operate the 3D printer, the Antwerp innovation accelerator is now ready to commence its €1.6 million project to build the appropriate infrastructure for additive manufacturing in construction.
"Companies will be able to come here and experiment with the printer until 2020, giving them plenty of time to discover all the advantages of this technique."

The world's largest 3D printer is coming to Saudi Arabia in 2019
Saudi Arabia's Elite for Construction & Development Company has purchased what has been described as the world's largest 3D construction printer from Danish firm Cobod International.
The Bod 2 printer can produce buildings of 12x27x9m buildings, as well as three-storey structures of 300m2 per floor.

Cobod International's BOD construction printing systems to be distributed in UAE
3DVinci Creations, a provider of 3D printing technologies, has agreed a distribution agreement with Cobod International, bringing the company's gantry-based construction printing systems to the United Arab Emirates.
In recent years, UAE has set out an ambitious target that by 2030, 25% of new buildings will be constructed with the support of 3D printing technologies, making it an important market for Cobod.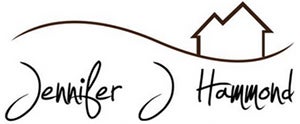 Jennifer Hammond interviews COBOD's CEO, Henrik Lund-Nielsen
The popular Jennifer Hammond Show is a weekly radio program focusing on real estate and homeownership. Henrik Lund-Nielsen was invited to explain the rapidly growing interest in the 3D construction printing technology as well as COBOD's existence.
The show covers the basics of 3D construction methods and expectations, print times, printer sizes and future projects.


PERI Group acquires minority share in construction 3D printing company COBOD
German PERI Group, a leading manufacturer of formwork and scaffolding systems, has reportedly acquired a significant minority stake in newly established construction 3D printing company COBOD International. The construction AM firm was established by Danish company 3D Printhuset in September of this year in an effort to refocus its construction AM business.
With its minority stake in COBOD, PERI will offer the company's BOD construction 3D printing technology to its own clients around the globe. The investment could therefore trigger significant growth for COBOD's own business.

3D Printhuset establishes COBOD International to manufacture and sell BOD2 modular construction printer
3D Printhuset has established a new company to manufacture and sell the BOD2 construction 3D printer.
COBOD International will now be responsible for bringing the revamped gantry printing system to market. Wanting to build on the success of that first machine, 3D Printhuset this year set about upgrading the system, making it modular and ten times faster than the original, with an apparent build speed of 1 meter per second.

3D Printhuset announces new company dedicated to construction 3D printing
While there are many companies around that specialize in 3D printed construction, Denmark's 3D Printhuset has become one of the most prominent. It is a company that does not believe in hype, rather choosing to take a realistic approach to large-scale 3D printing and deliver quality results.
The new company is called COBOD International, which stands for Construction Building On Demand, and from now on it will be responsible for the manufacture and sale of the BOD2.

3D Printhuset wins first EU tender ever for a 3D construction printer
Kamp C, the Belgian organization under Antwerpen province providing educational and technical support, and tools of innovation to the Flemish construction sector recently concluded a comprehensive EU tender process, which led to that 3D Printhuset, Denmark was chosen as the preferred supplier among all the contenders. 3D Printhuset offered their recently developed modular BOD2 3D construction printer – an upgraded, improved and 10 times faster version of the BOD1 printer, which printed Europe's first 3D printed building, The BOD, in Copenhagen.

A 3D Printed Building Rises in Copenhagen
The company is performing a demonstration of the concepts of 3D printing within the construction industry, with a view to having construction companies actually make use of the technology on "real" projects. 
The demonstration is to build a rather small office/hotel in an industrial area on the wet side of Copenhagen. How small is this structure? Evidently it will be only 50sm (538 sf), the size of a reasonable hotel room. 

3D Printhuset lays foundations for 3D printed office-hotel in Copenhagen
Building on Demand (BOD), the latest venture of Danish firm 3D Printhuset, marks a major breakthrough for additive manufacturing in construction. The concrete office-hotel structure, occupying just under 50 metres of floor-space, is due to be 3D printed in Nordhaven, Copenhagen's docklands area, and will be Western Europe's first inhabitable 3D printed building.

3D Printhuset Breaks Ground on 3D Printed Building
"Following our participation in the Danish government funded research project '3D Construction Printing' and our research into and visits to over 35 3D construction projects all over the world, we saw the need for proving that the 3D print technology successfully could be applied for buildings, also in Europe and in full compliance with the strict building regulations we have here. The BOD building that we have begun constructing using on-site 3D printing of concrete in Copenhagen Harbour is that proof"