L&T used COBOD's 3D printing technology to cut execution time by 80% and reduce cost by 40%
India's and the world's first 3D printed post office opened for business last week.
The 1,021 square feet (94,9 m2) building was begun in March 2023 and executed in just 43 days, two days ahead of schedule. Using conventional methods, L&T estimates would have taken approx. 8 months.
The project received recognition and support from Indian Prime Minister Narendra Modi and Union Railways & Communication Minister Ashwini Vaishnaw.
Bengaluru, India – August 18, 2023 – L&T Construction, the Indian construction giant with group sales of $23 bill. and a leader in the 3D construction printing industry in India, unveils the country's first 3D printed post office, a groundbreaking project completed in just 43 days. Powered by COBOD's BOD2 3D construction printer, this achievement underscores the immense potential of 3D printing technology in revolutionizing the construction landscape.
India's Prime Minister, Narendra Modi, shared the achievement on his social media, stating: "Every Indian would be proud to see India's first 3D printed Post Office at Cambridge Layout, Bengaluru. A testament to our nation's innovation and progress, it also embodies the spirit of a self-reliant India. Compliments to those who have worked hard in ensuring the Post Office's completion."
This recognition from the nation's highest authority emphasizes the project's significance in advancing India's technological expertise.
The project already had a high profile, as Union Railways & Communication Minister Ashwini Vaishnaw in April sparked excitement by highlighting the project on social media. The post office was inaugurated last week by Minister Ashwini Vaishnaw, underlining the Indian government's commitment to embracing cutting-edge technologies for national development.
Minister Ashwini Vaishnaw captured the essence of the project, stating: "Bengaluru always presents a new picture of India. The new picture that you saw today in terms of this 3D printed post office building, that's the spirit of India today. That's the spirit with which our country is progressing today."
The post office spans a floor area of 1,021 square feet (94.9 m²), and according to L&T is estimated to have cost 2,6 mill. rupees (USD $31.200), about 40% lower than what the cost would have been if conventional construction had been used. In addition, L&T, who also 3D printed the first two-story building in India, executed the project in record time.
George Abraham, Head of Operations (South and East) at L&T, highlighted the execution speed in his inaugural speech: "It is because of the robotic intervention that involves pre-embedded designs, that we were able to complete the entire construction activity in a period of 43 days as compared to about 8 months taken by the conventional method."
Simon Klint Bergh, COBOD's Co-Founder and Head of APAC, commented on the achievement of L&T: "Utilizing the full form-freedom of 3D Construction Printing with this masterpiece project, Larsen & Toubro is perfectly showing how the technology is well implemented. We're honored to collaborate with innovators who not only envision the future but actively shape it. I cannot wait to see more great projects coming from Larsen & Toubro in the near future!'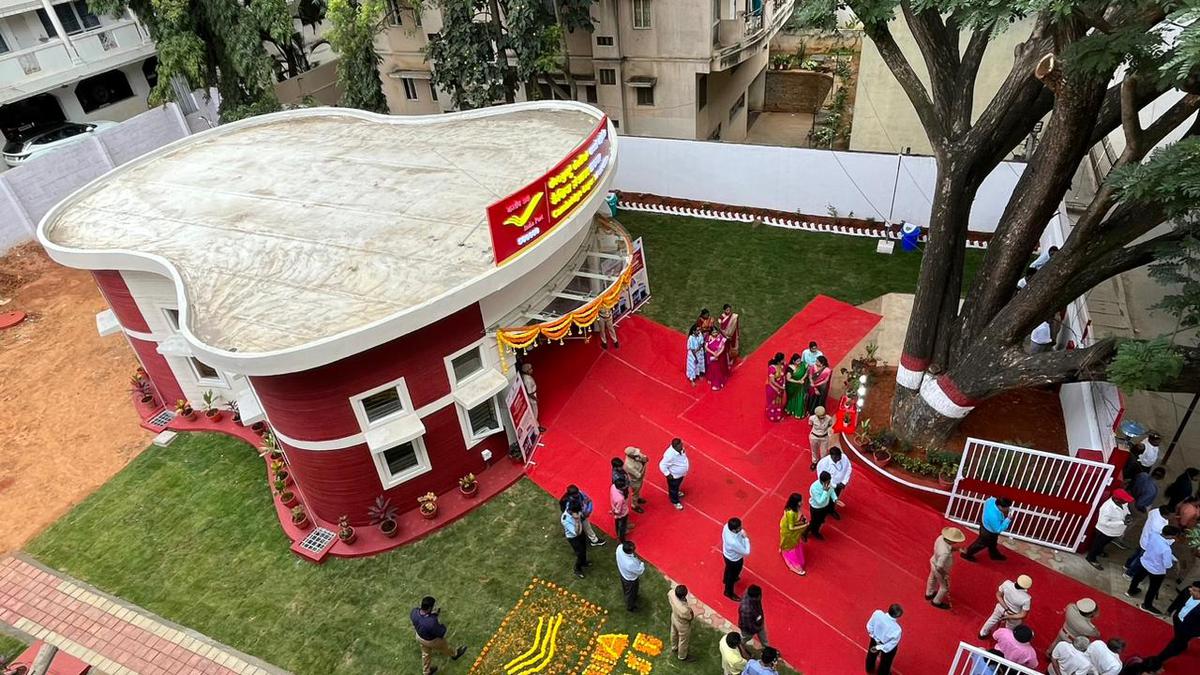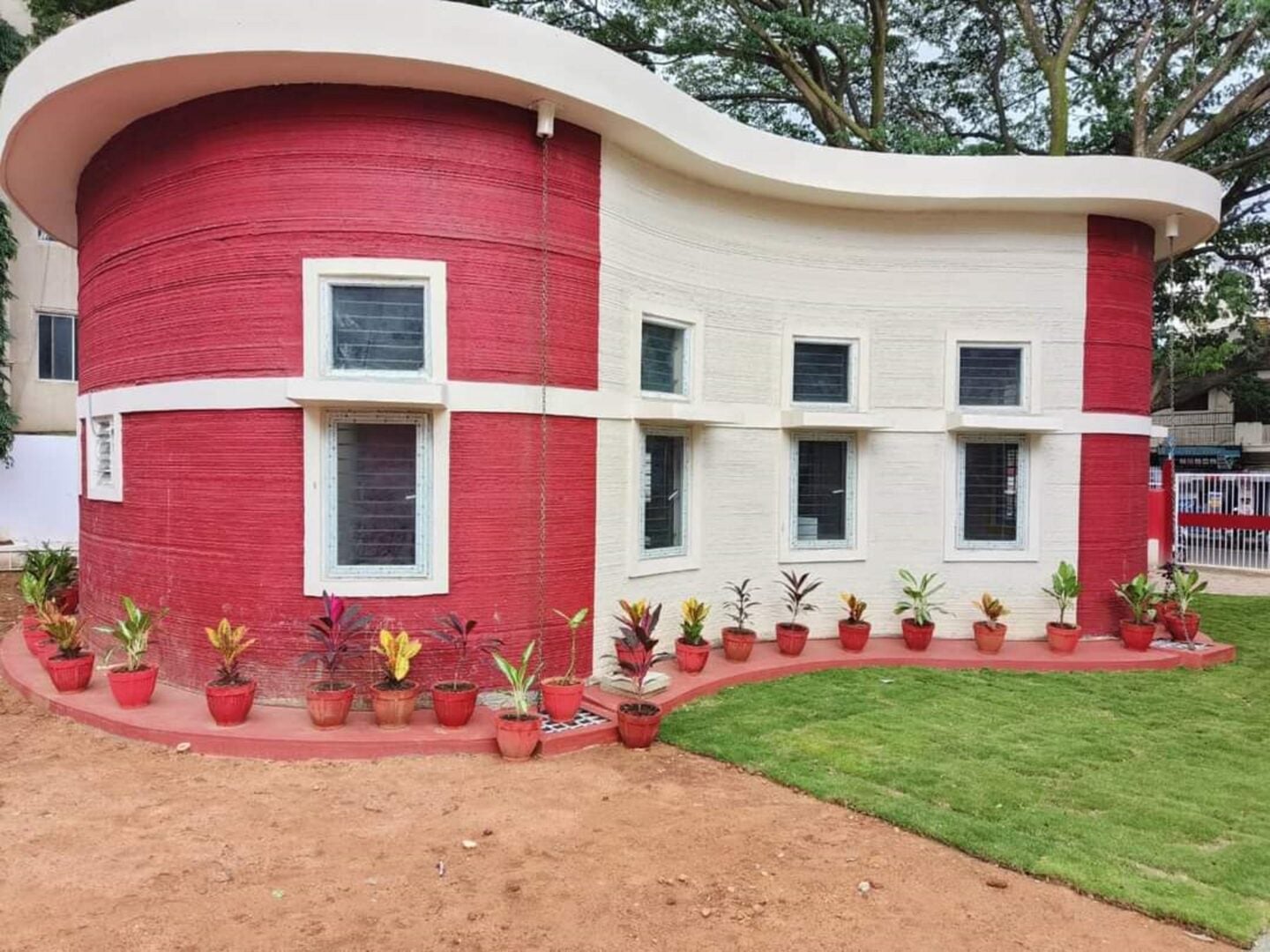 Related links
ABOUT COBOD
COBOD stands as the global leader in supplying 3D printers for the construction sector, promoting over 70 printers distributed across North and Latin America, Europe, the Middle East, Africa, and Asia-Pacific. Driven by a mission to revolutionize construction through multifunctional robots utilizing 3D printing, COBOD envisions automating half of the construction processes to achieve faster, cost-effective, sustainable results with enhanced design versatility.
From residential, commercial, and public structures to sports facilities and educational institutions, COBOD's 3D printers have been instrumental in erecting 1 to 3-story structures across all six inhabited continents. Their innovative technology also extends to developing large-scale data centers, wind turbine towers, and more.
Embracing an open-source material approach, COBOD collaborates with global partners, including customers, academia, and suppliers. The company, backed by prominent shareholders such as General Electric, CEMEX, Holcim, and PERI, operates from its main office in Copenhagen, Denmark, and regional competence centers in Miami, Florida, and Kuala Lumpur, Malaysia. COBOD's dynamic team comprises over 100 professionals from 25 diverse nationalities.
ABOUT L&T
Larsen & Toubro (L&T), an Indian multinational, stands out in the business world with deep involvement in EPC Projects, Hi-Tech Manufacturing, and Services. With operations across 50 countries, L&T has, for over eight decades, established itself on its customer-focused approach and quality commitment.
As a leading entity in India, L&T impacts central economic sectors. Its proficiency is evident from its holistic 'design to delivery' methodology, mirrored not just in its products but also in the company's operational professionalism and stringent corporate governance.
In 2022, L&T reported a commendable revenue, marking yet another milestone in its journey and underscoring its prominence in the market. This financial milestone reflects the company's strategy focused on sustainable growth and its persistent drive to deliver value to stakeholders.
Globally, L&T's influence stretches across eight nations, supported by multiple international offices and a vast supply chain. Employing 135,000 individuals, L&T is not merely a corporate entity but also a frontrunner when it comes to job creation and economic advancements in India.