WHAT WE DO
At COBOD we strive towards full automation in the construction industry by designing robotic 3D construction printers and automated processes for the building site.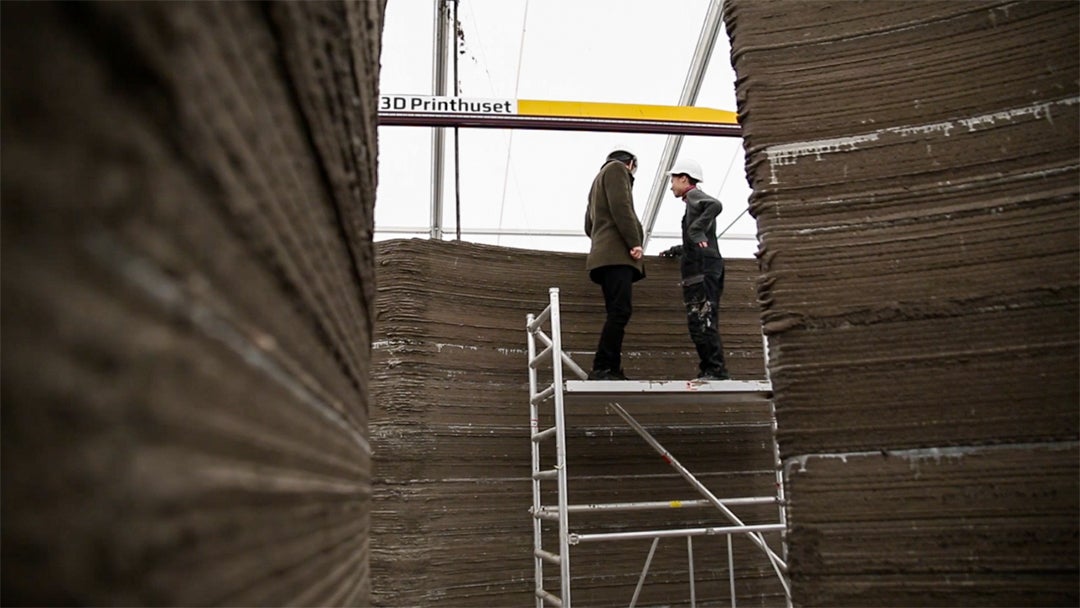 In 2017 we 3D printed the first building in Europe – The BOD (Building On Demand).  We demonstrated that it was possible to 3D print a building by European building codes. Based on The BOD we learned that a great deal of improvements could be made to the original BOD printer. Therefore, we continued our dedicated work and developed the 2nd generation BOD printer – The modular construction printer BOD2.
In 2018 we won the first-ever EU tender for 3D construction printers on the basis of the BOD2. The fast development and effort led German PERI Group, the world's largest manufacturer and supplier of formwork and scaffolding systems, to acquire a significant stake in COBOD.
The rapid growth continued in 2019. The BOD2 is produced in numbers and distributed worldwide. Saudi Arabia purchases the largest 3D construction printer ever developed. That BOD2 printer is large enough to print three storey buildings of more than 300 square meters per storey.
We cannot reveal all customers, but we have previously published that we in 2019 among other delivered 3D construction printers to Belgian Kamp C, German Peri Group, Danish Technical University and Saudi Arabian Elite for Construction & Development. In addition, Peri Group also in 2019 began distributing the COBOD 3D construction printers in the German-speaking part of Europe.
We are proud to announce that 2019 ended with a profit for our company, despite only being the second year of full operation for us.
Our growth here in 2020 will continue as we already have 3 doubled our order intake compared to the same period last year, including orders for printers outside the on-site building application, which the majority of our customers so far have pursued. Due to this 2020 will be another exciting year for us, where our printers will be used in applications and markets, which we have not previously been involved in. This broadens up our approachable market significantly. In 2020 we will establish ourselves as a truly global company with printers present in the majority of continents in the world. In addition, the new applications, which added up in many markets are bigger than what we have focused on so far, will enable us to grow even further in the years to come.
We are continuously pushing the technology, reaching new results and possibilities.
German PERI Group has acquired a significant minority stake in COBOD International
Henrik Lund-Nielsen, CEO of COBOD International: "Not only is this significant investment from PERI showing the potential of the 3D construction printing technology in general, but it also emphasizes the leading role our company has taken in a relatively short period of time. We look very much forward to working with PERI, the know-how, competence and resources they have and together move this exciting technology even further to the benefit of our customers".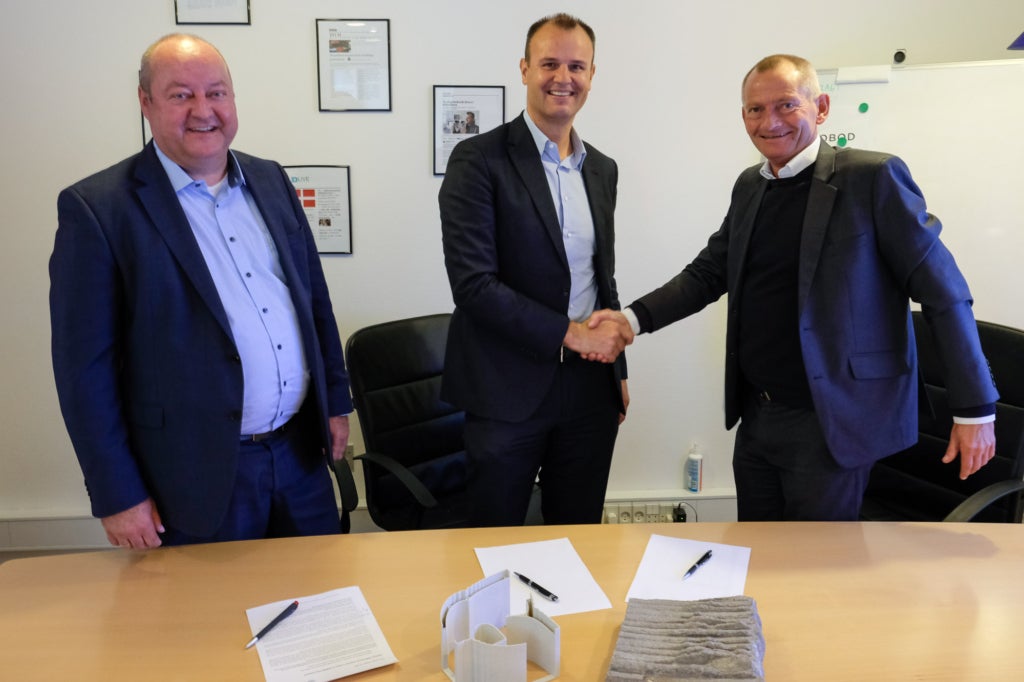 BAUMA 2019
At the world leading construction machinery equipment exhibition, bauma, PERI and COBOD exhibited together providing COBOD an unprecedented exposure and access to the mainstream conventional construction industry.
WE SHARE OUR EXPERTISE
Our knowledge in 3D construction printing is recognized, and we are invited to share our expertise at conferences throughout the world. 
Keynote speaker at:
World of Concrete 2020, USA
ACE Workshop 2019, France
Tilt-Up Future Think 2.0 2019, USA
ScalingUp 3D 2019, Austria
The 3rd Architecture and Construction Festival 2018, Polen
Inteligentná Budova 2018, Slovakia
The Big 5 2018, Saudi
Nordic BIM Academy 2018, Denmark
Construction Industry Federation Annual Conference 2018, Ireland
Digital Concrete 2018, Switzerland