First 3D social housing apartment building in Germany and Europe.
The three floors building contains a total of 651 m2 (7.150 SF) and will have six apartment units between 61 m2 (670 SF) and 81m2 (890 SF).
Third project from PERI 3D Construction in Germany this year using COBOD's 3D construction printer, where the technology is used for much more than just small houses on one floor.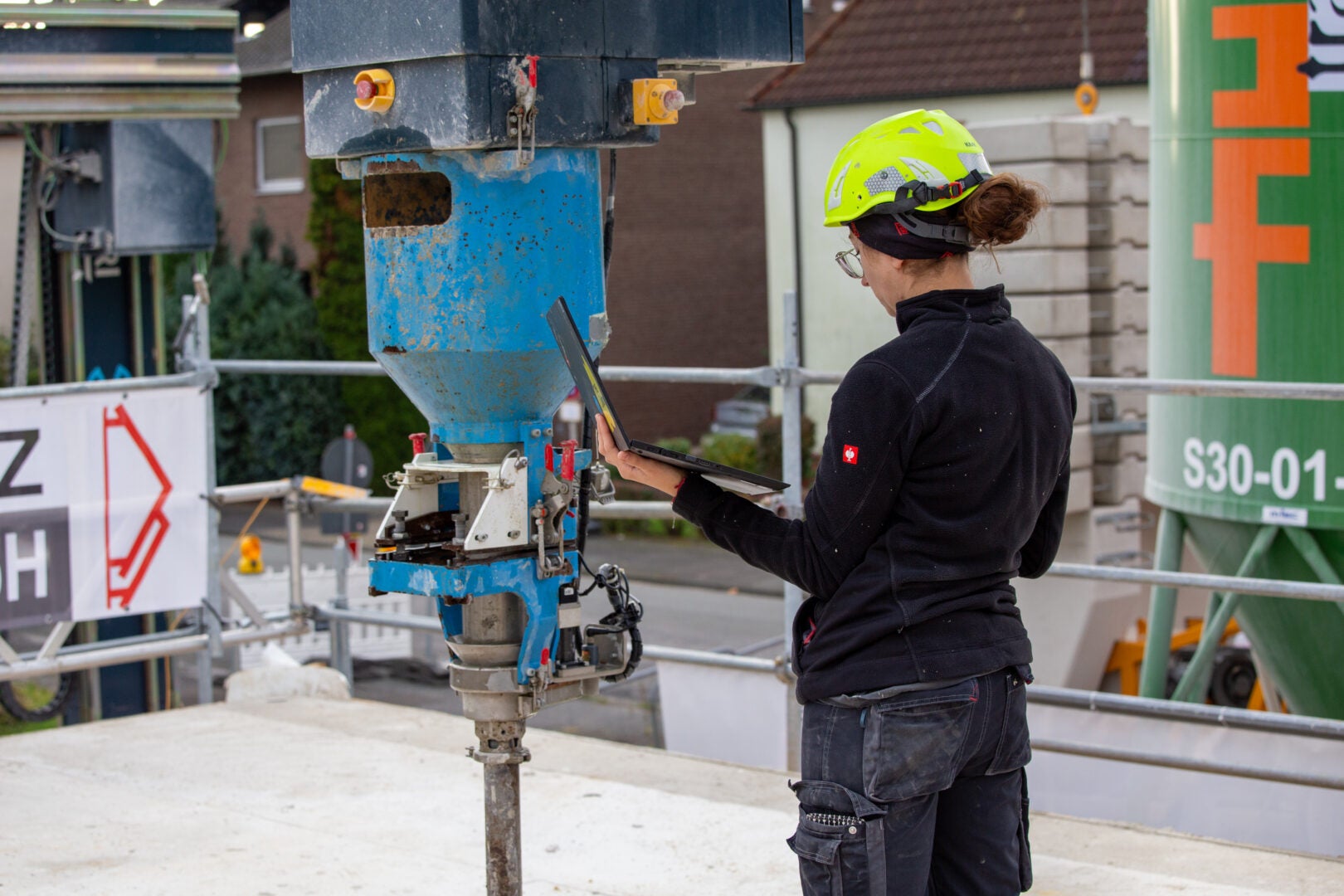 Germany, November 1, 2023 — A new milestone in 3D concrete printing: Germany's first publicly funded multi-family house is being constructed using 3D printing in the North Rhine-Westphalian city of Lünen. For the first time, the innovative construction method is being combined with the conditions of public housing subsidies.
According to the UN Habitat, the world needs to build 96,000 new affordable homes every day to house the estimated 3 billion people who will need access to adequate housing by 2030. This challenge is driven by multiple factors including housing costs rising faster than growth in incomes. 3D printing holds the promise to address this gap by reducing construction costs while increasing speed of construction through automation.
Located in the so-called Ruhrgebiet (Ruhr area), the former center for coal mining in Germany, in the Western part of central Germany, Lunen is a modest town of less than 100.000 inhabitants. It will none the less host the first 3D printed social housing apartment building in Europe.
Ina Scharrenbach, Minister for Home Affairs, Municipal Affairs, Construction and Digitalization of the state of North Rhine-Westphalia, says: "With the pioneering project in Lünen, we are showing that public housing can be built quickly, modernly and sustainably despite these challenging times. North Rhine-Westphalia is setting standards in construction and continuing to push for more affordable housing."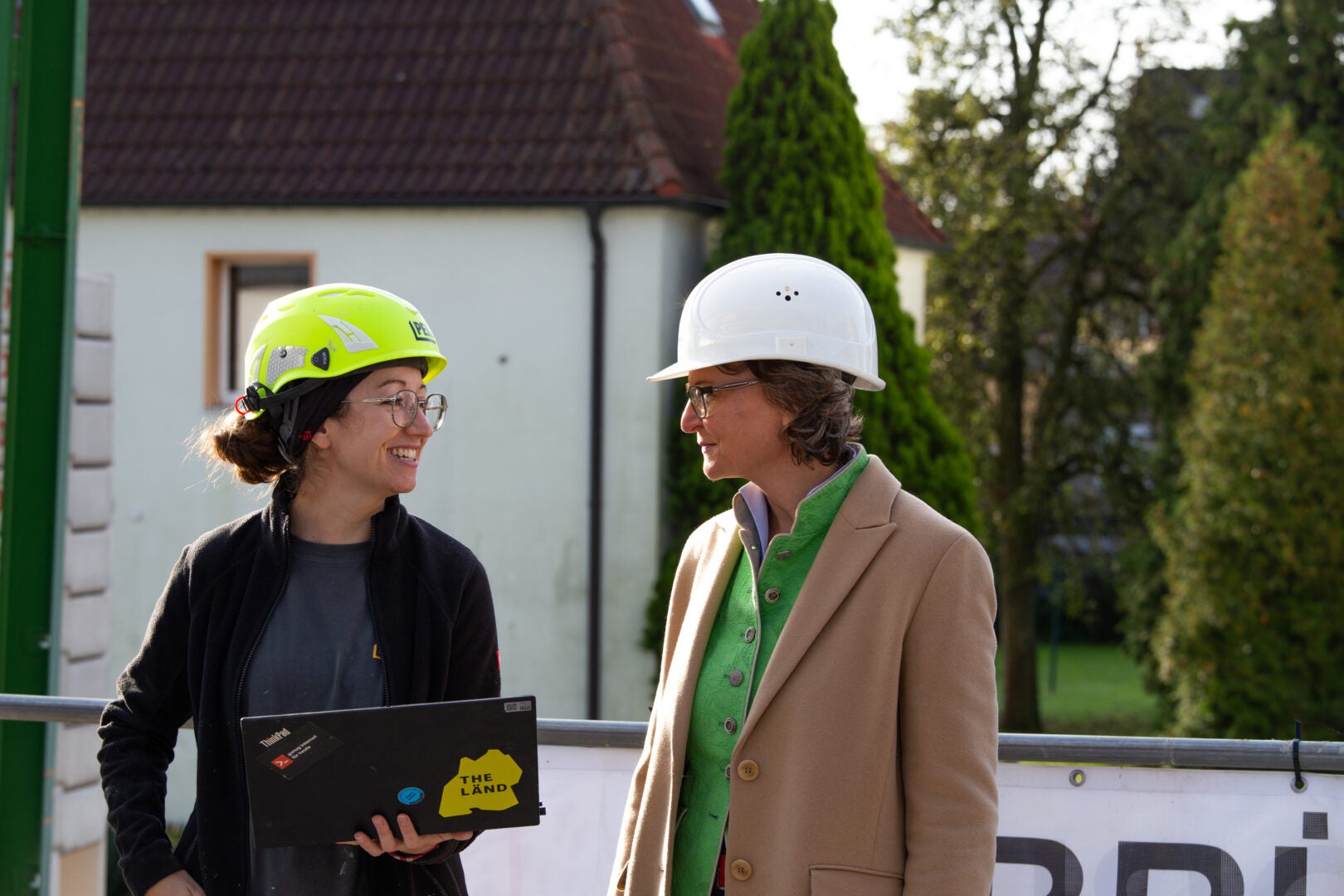 The building project is being carried out by PERI 3D Construction a pioneer in 3D construction printing. The project is PERI's third larger scale construction project in Germany alone this year using the 3D construction printers of COBOD, as the project comes on top of the datacenter and football club house projects started earlier this year.
The apartment building will contain three floors each with two apartment units for a total of six units ranging from 61 m2 (670 SF) and 81m2 (890 SF). The total build area will be 651 m2 (7.150 SF).
Fabian Meyer-Brötz, Managing Director of PERI 3D Construction GmbH, said: "We are pleased to be able to demonstrate once again how quickly, efficiently and in a resource-saving manner the 3D printer can create living space and what potential is also opening up in the multi-family house segment. We are convinced that the technology is already ready for widespread use on modern construction sites, and especially for social housing projects."
The first floor and the second floor are built using the 3D concrete printing process. The top floor is being built using a timber hybrid construction method. The foundation, the base and the filigree slabs will be built using conventional construction methods. The facade structure on the first floor and upper floor retains the original printed concrete structure. The top floor will be cladded using façade panels.
Henrik Lund-Nielsen, Founder & General Manager of COBOD International, commented on the wider adoption of the 3D construction printing method: "This project continues the trend that we have seen the last coupe of years, where the technology has made some remarkable leaps forward, moving away from just being used for small houses on one floor to also being used for larger and larger projects with multiple floors also outside the residential market. PERI's German projects in 2023 including the data center, football club house and now an apartment building are a testament to this trend."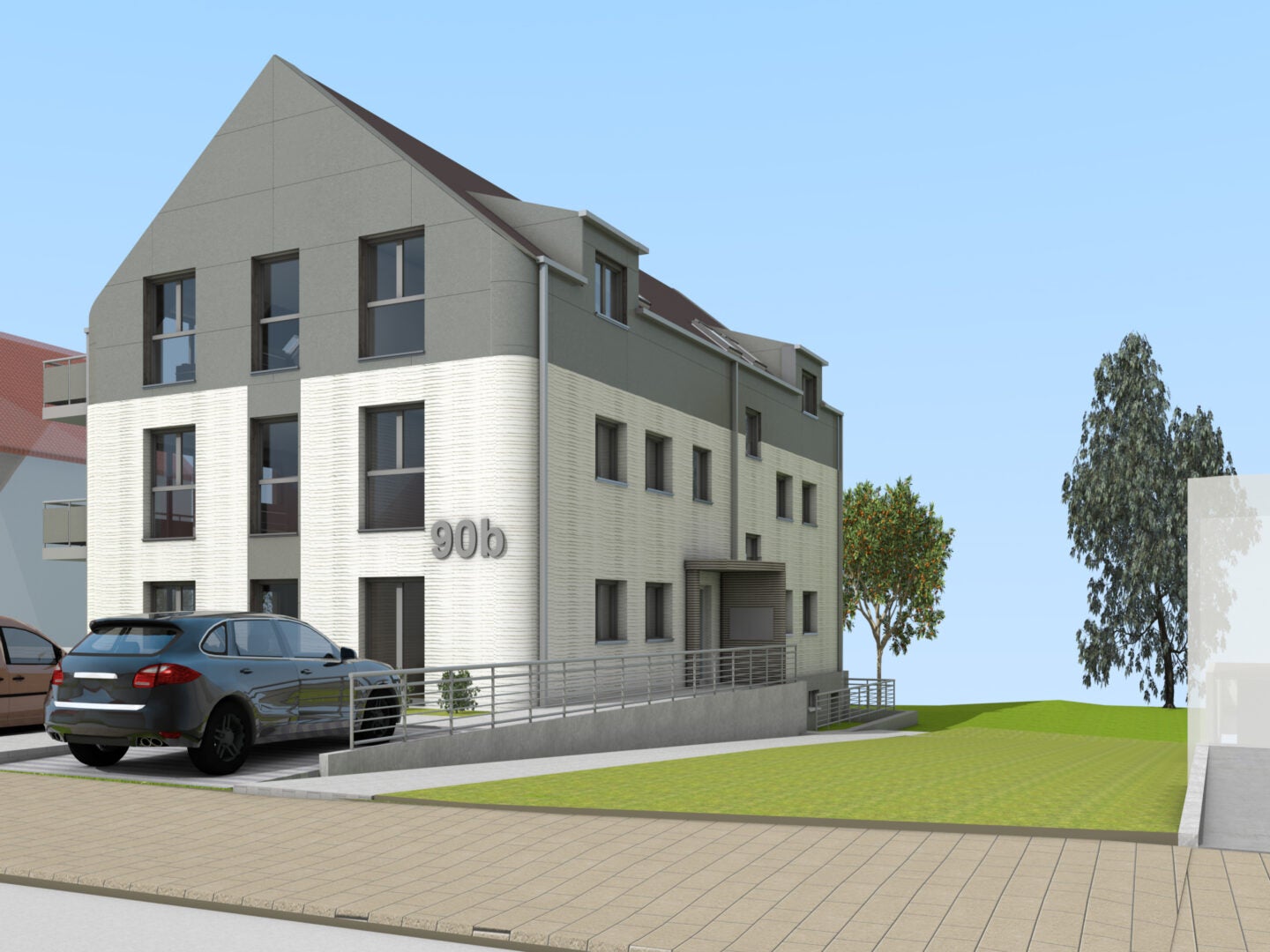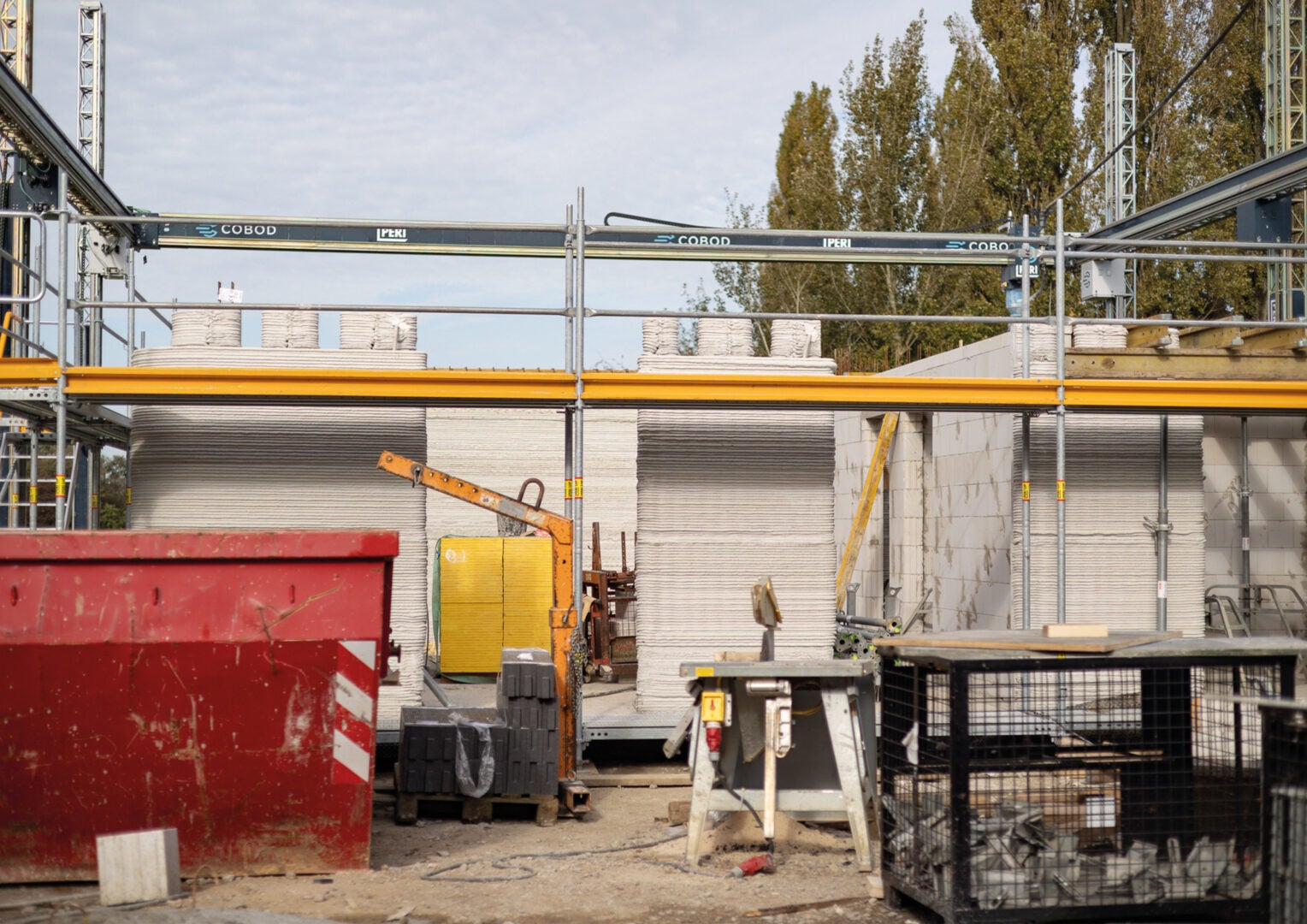 Relevant Links:
ABOUT COBOD INTERNATIONAL
COBOD stands as the global leader in supplying 3D printers for the construction sector, promoting over 70 printers distributed across North and Latin America, Europe, the Middle East, Africa, and Asia-Pacific. Driven by a mission to revolutionize construction through multifunctional robots utilizing 3D printing, COBOD envisions automating half of the construction processes to achieve faster, cost-effective, sustainable results with enhanced design versatility.
From residential, commercial, and public structures to sports facilities and educational institutions, COBOD's 3D printers have been instrumental in erecting 1 to 3-story structures across all six inhabited continents. Their innovative technology also extends to developing large-scale data centers, wind turbine towers, tanks and more.Embracing an open-source material approach, COBOD collaborates with global partners, including customers, academia, and suppliers. The company, backed by prominent shareholders such as General Electric, CEMEX, Holcim, and PERI, operates from its main office in Copenhagen, Denmark, and regional competence centers in Miami, Florida, and Kuala Lumpur, Malaysia. COBOD's dynamic team comprises over 100 professionals from 25 diverse nationalities.
ABOUT PERI GROUP
Founded in 1969, PERI is the world's leading manufacturer and supplier of formwork and scaffolding systems. In 2018 PERI Group acquired a minority shareholder in COBOD. Since then, both companies have worked closely together and pushed the boundaries of 3D construction printing. In 2020, using a COBOD BOD2, PERI released the first 3D-printed residential building in Germany and the biggest printed apartment building in Europe.