Director of PT Bakrie & Brothers Tbk (BNBR) Roy Hendrajanto M. Sakti, at the event said the agreement was made to forge the collaboration between Modula and COBOD, to focus on developing business in the construction industry with 3DCP technology in Indonesia. This collaboration will be realized in the establishment of a new company called PT Modula Tiga Dimensi. "This joint-venture will carry out the role of sales, distribution and market development in Indonesia, and all business activities to build up the 3DCP technology," said Roy.
Furthermore, Roy explained that the technology especially those applied to building construction, is relatively new in the Indonesian market. He believes that Modula would become one of the pioneers of 3DCP technology provider in the country, especially in the building and housing construction segment. "We see that the potential growth in Indonesian market is very promising. This is an opportunity that should be explored and developed. The efficiency gained from the application of 3DCP in this industry is also very significant, with the use of environmentally-friendly energy," said Roy.
Commenting on the signing, Simon Klint Bergh said, "We are proud to be partnering with the Bakrie Group to bring our state-of-the-art 3DCP technology to Indonesia. This will help solidifying our position as one of the leading technology provider in the world. Together, we will have great opportunities to grow, and to demonstrate to the Indonesian market on how our technology can be applied to build faster, better, cheaper and environmentally-friendlier."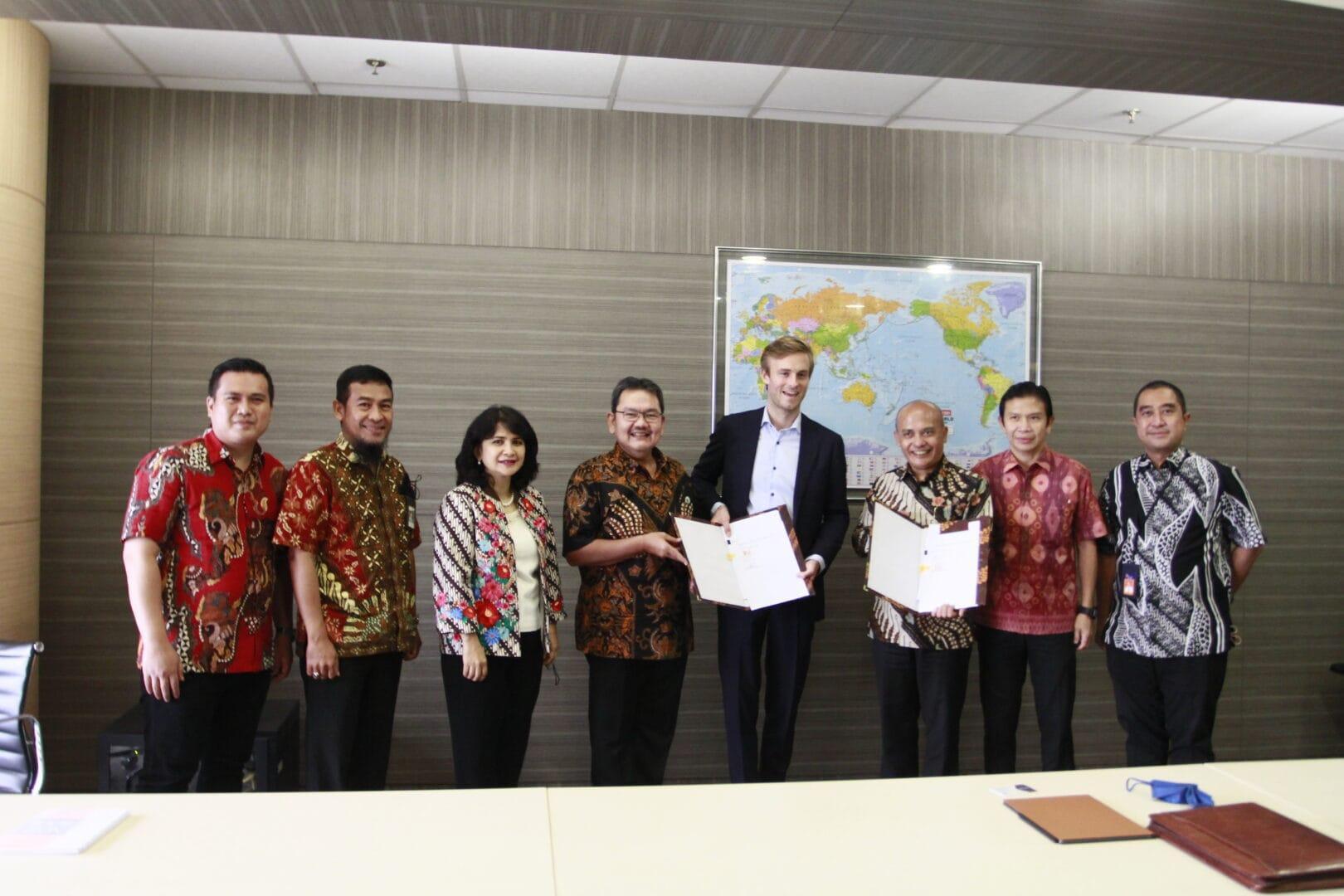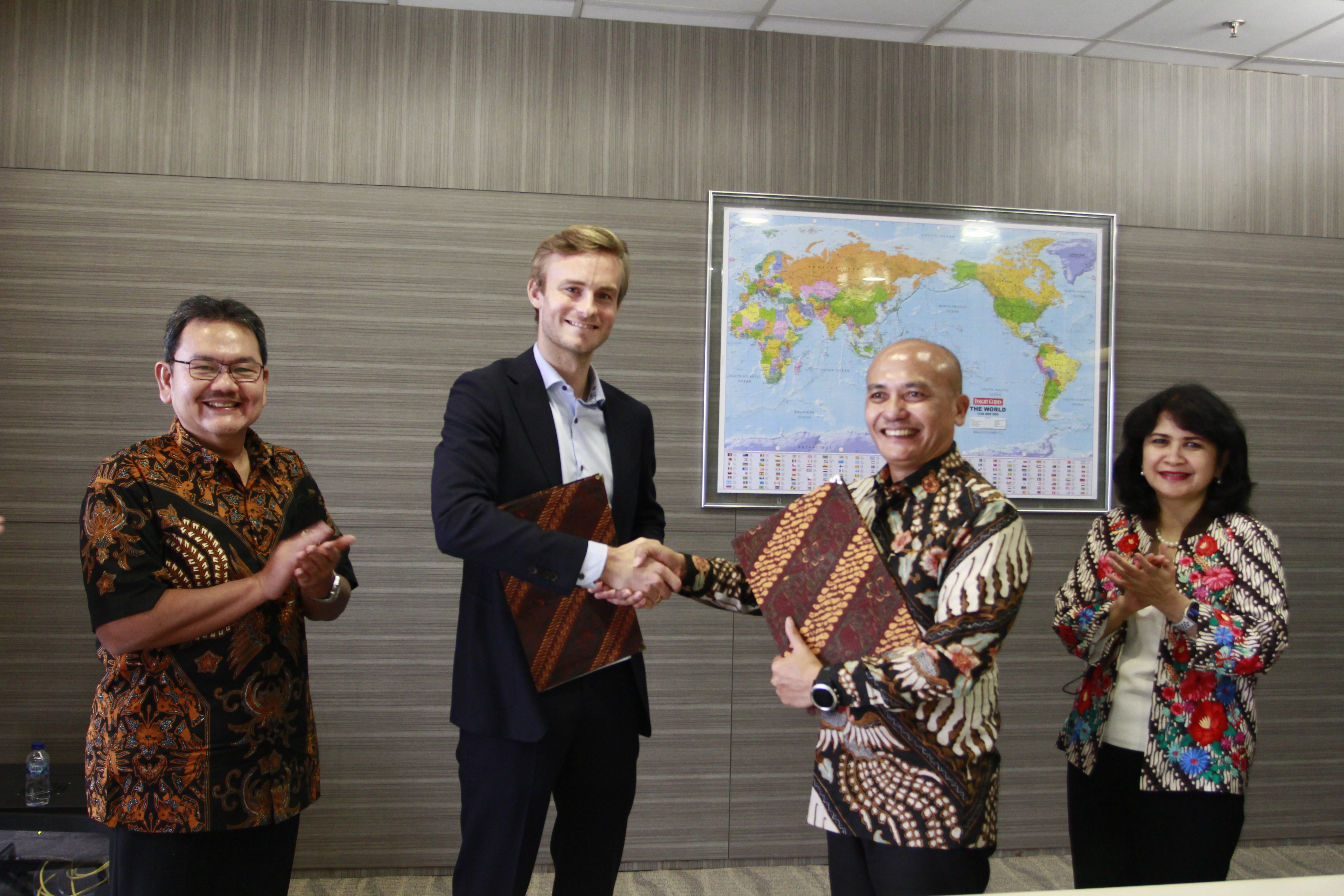 About COBOD International
World leader in 3D construction printing solutions with +50 printers sold world-wide.
COBOD's mission is to build smarter through multifunctional construction robots based on 3D printing technology and COBOD's vision is to automate minimum 50% of construction processes on building sites. All leading to better, faster, cheaper and more sustainable construction than conventional concrete. We constantly strive to reduce the co2 footprint of 3D printed concrete.
COBOD's 3D printers made Europe's first building in 2017. Subsequently our printers made the first 2- and 3-story buildings in Europe (Belgium & Germany), North America (US & Canada) and India. Also, the first 3D printed villa in Dubai and buildings in Africa have been done by COBOD 3D construction printers, just like the first wind turbine bases.
COBOD has an open-source material strategy, partnering with customers, academic institutions, and suppliers around the world. COBOD is privately owned by General Electric, CEMEX, Holcim and PERI as key shareholders, and our partners further include Dar Al Arkan (Saudi Arabia), L&T Construction (India), JGC (Japan), Siam Cement (Thailand) and Orascom (Egypt).
COBOD is headquartered in Denmark with regional offices and competence centers in Florida and Malaysia. Our team consists of +100 passionate pioneers from 25 nationalities and through our installed base of printers, we have a truly global presence in North- and Latin America, Europe, the Middle East, Africa, and Asia-Pacific.
About Bakrie
PT Bakrie & Brothers Tbk (BNBR) is one of Indonesia's foremost corporations with a scope of business interests focusing on the manufacturing and infrastructure sector, and currently aiming to expand on smart industrialization ventures, accelerating transition to sustainable energy with electric cars, solar and integrated renewable energy solutions for homes and businesses, as well as entering the digital services industry.
Bakrie & Brothers is the first and lead company of the Bakrie Group, an 80-year old business group boarded a world-class corporate platform in Indonesia. The group controls and operates businesses in multiple industries including mining and mining services, oil & gas, plantations, property development, manufacturing, infrastructure projects, media, and electrification industry. Modula Sustainability Indonesia is a subsidiary of BNBR, focusing on offering and providing solution for housing backlog problems currently encountered by the country. Modula has a proven record on prefab housing designs and productions with completed projects in many parts of Indonesia. Teaming up with COBOD International, the company is now set to adopt the latest 3-D printing construction technology and ready to offer the Indonesian market a new and better solution to the housing obstructions.