The 1,200 SF (112 m2) house was 3D printed with locally made real concrete mixed on site and erected in the area of Redding, Northern California which lost 1,100 houses in the 2018 wildfires
The one-story house is 8 feet tall, with cavity concrete walls each of 50 mm and was permitted according to the strict California Building Code
The cost of the concrete for the walls was less than $5,000 USD and it took 30 hours to print
The house design will be replicated in numerous new 3D printed houses to be made by Emergent3D in Northern California
Approximately 200 miles north of San Francisco, surrounded by national forests lies Redding with its population of 100,000. Not one of California's most famous cities was affected by the numerous forest fires that hit the city. Redding is experiencing more than 100 fires per year. The Redding area got hit the worst in 2018 in the Carr fire, where 1,100 houses were lost to the fires, 270 of these directly in the town of Redding. Neighboring Paradise lost more than 11,000 homes, causing damages of 16 billion USD and 85 fatalities.
But, the days of wildfires devastating thousands of homes in Northern California might soon be over. Enterprise Park in Redding recently witnessed the erection of the first 3D printed house in California made with real concrete, far more resilient to wildfires than stick build. The concrete was made using the D.fab concrete solution developed by COBOD and CEMEX, one of the world's largest concrete manufacturers. The house with its 1,200 SF was funded by the City of Redding to help bringing the exciting new technology, that can help solve the California housing crisis. The house was made by Emergent3D, a local 3D printing contractor, using a BOD2 3D construction printer from the market leader COBOD. Matthew Gile, founder and chief visionary of Emergent3D said: "Our Wildfire Restoration House in Redding opens up new opportunities for fire-resilient affordable housing in Northern California. Compared to stick build, 3D concrete printing technology not only offers more durable homes but opens up for greater design possibilities and more energy and material-efficient projects".
The house with 3 bedrooms, 2 bathrooms and an open floor plan was designed by architect Benjamin Albertson for maximum convenience of residents. It has large double windows that look out the back of the home to retain seclusion while letting in maximum natural light and views that are provided through floor-to-ceiling glass in an open living space. Also, the construction features organically curved walls in the center of the house to define the entryways and add visual appeal and distinctiveness to the building. Don Ajamian, the CEO of Emergent3D, said: "Emergent3D's ability to employ concrete printing technology allows us the opportunity to get away from building things that are only straight, square and plumb – the rules by which I have built for my entire career. When you add to this that the cost of the concrete for making the resilient and durable walls was only $4,687 USD and that it only took 30 hours of printing to make it, it is clear that 3D concrete printing offers the solutions that Northern California has been looking for"
Emergent3D is already busy 3D printing their next house in Redding, a copy of the first house in Enterprise Park. As the first design and the house is already permitted by the relatively strict California Building Code, using the same design again enables Emergent3D to move ahead faster. In total Emergent3D is planning on printing the same design for 7 houses, including in the Californian town of Paradise, that got hit the worst by the wildfires with the loss of more than 11,000 houses.
Philip Lund-Nielsen, Co-founder of COBOD and head of Americas, said: "We are excited to have Emergent3D as our customer and to see how they with the help of 3D construction printing are helping Northern California fight the wildfires. Don and his team have shown an amazing passion since we engaged the first time and they progress so fast, that we cannot wait to see their next project".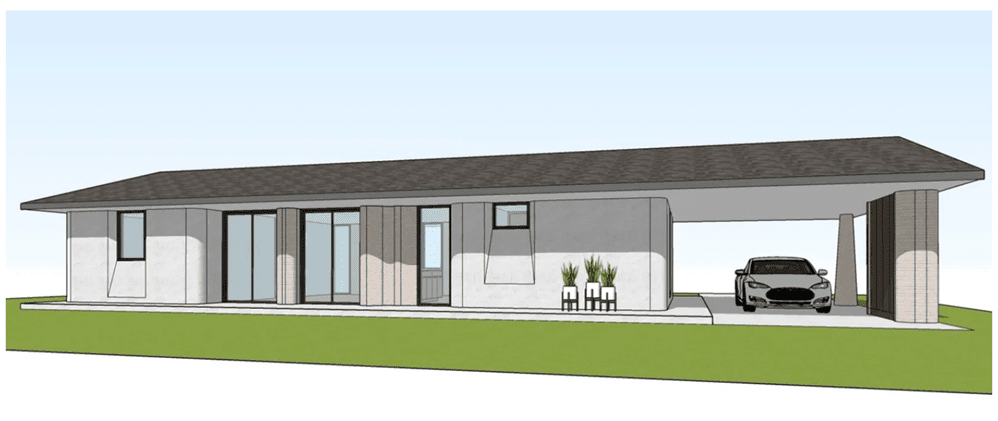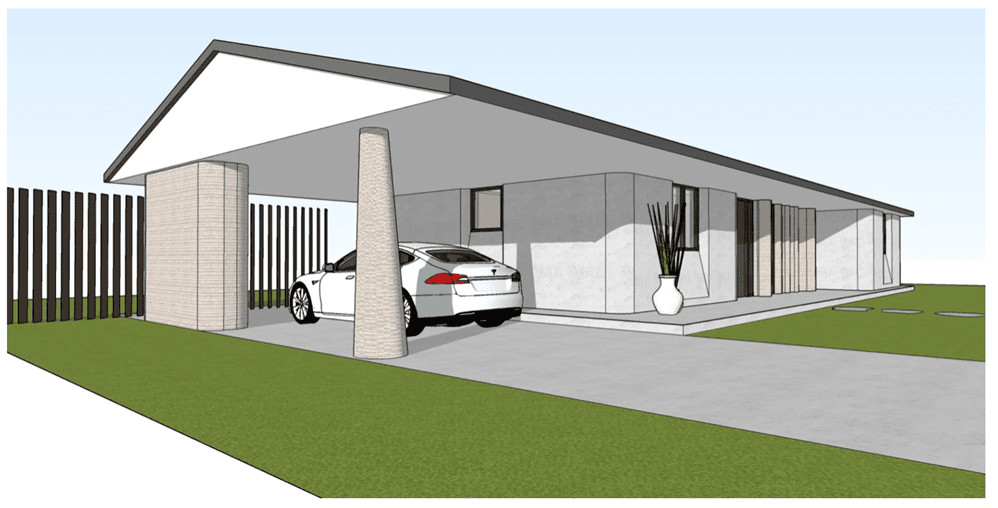 For further information, please contact:
COBOD International A/S
Philip Lund-Nielsen, Head of North America
Philip@cobod.com, Cell.: 929 629 7819
About COBOD International
We are world leader in 3D construction printing solutions with +50 printers sold world-wide.
COBOD's mission is to build smarter through multifunctional construction robots based on 3Dprinting technology and COBOD's vision is to automate minimum 50% of construction processes on building sites. All leading to better, faster, cheaper and more sustainable construction than conventional concrete. We constantly strive to reduce the co2 footprint of 3D printed concrete.
COBOD's 3D printers made Europe's first building in 2017. Subsequently our printers made the first 2- and 3-story buildings in Europe (Belgium & Germany), North America (US & Canada) and India. Also, the first 3D printed villa in Dubai and buildings in Africa have been done by COBOD 3D construction printers, just like the first wind turbine bases.
COBOD has an open-source material strategy, partnering with customers, academic institutions, and suppliers around the world.
COBOD is privately owned by General Electric, CEMEX, Holcim and PERI as key shareholders, and our partners further include Dar Al Arkan (Saudi Arabia), L&T Construction (India), JGC (Japan), Siam Cement (Thailand) and Orascom (Egypt).
COBOD is headquartered in Denmark with regional offices and competence centers in Florida and Malaysia. Our team consists of +100 passionate pioneers from 25 nationalities and through our installed base of printers, we have a truly global presence in North- and Latin America, Europe, the Middle East, Africa, and Asia-Pacific.
About Emergent3D
Emergent3D is a construction company based in Redding, CA, deploying cutting-edge construction robotics to create beautiful, dignifying, fire resistant and eco-friendly homes and commercial buildings. 3D printing technology opens up greater design possibilities versus traditional stick-framed construction, is available on-demand allowing for rapid on-site build times and is extremely efficient due to the design and 3D printed concrete material. The home designs of Emergent3D meet and are permitted under CA 2020 Building Code.