Progreso, a leader in Central and South America's cement industry, recently inaugurated Guatemala's first 3D printed house.
The small organically shaped house of 49 m2 (527 SF) was made using a printer from COBOD International and combines this modern construction technique with the traditional palm leaves rancho-roof type ideal for seismic regions.
The pioneering project was completed in just 26 printing hours over seven days with a key goal of verifying the structural integrity of 3D construction printing in a seismic-prone region.
Guatemala, October 17, 2023 — Progreso, a leader in Central and South America's cement industry, has through its corporate accelerator Progreso X inaugurated Guatemala's first-ever 3D printed building. The milestone was achieved in collaboration with Danish 3DCP Group utilizing COBOD International's BOD2 construction 3D printer, the best-selling 3D construction printer in the world, and already employed widely in the US, Canada and various Latin American countries, including Mexico.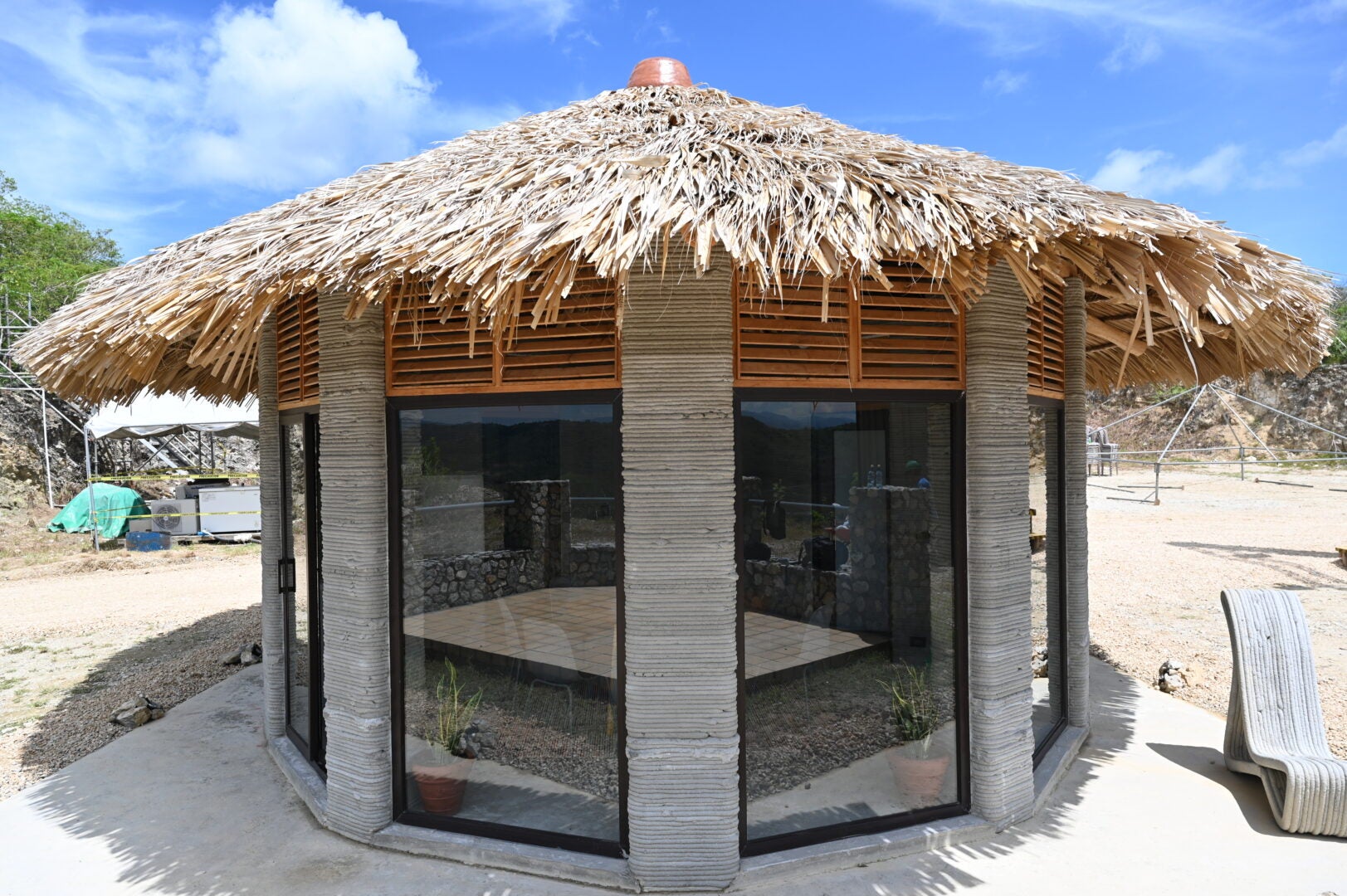 The project has successfully taken steps to validate the structural viability of 3D construction printing in a seismic-prone region. The project, featuring three-meter (nine feet) high 3D printed walls, was completed in just 26 printing hours over seven days.
Due to the use of 3D printing, the house features highly organic-shaped walls that would otherwise be extremely expensive, even unfeasible to complete with concrete blocks, the region's predominant building material.
The 3D printed concrete walls are complemented by a "Rancho" type palm leaves roof. This roof type has been used for generations in Latin America, as it is inexpensive, provides thermal comfort and is well-suited for seismic regions due to the flexible and lightweight material.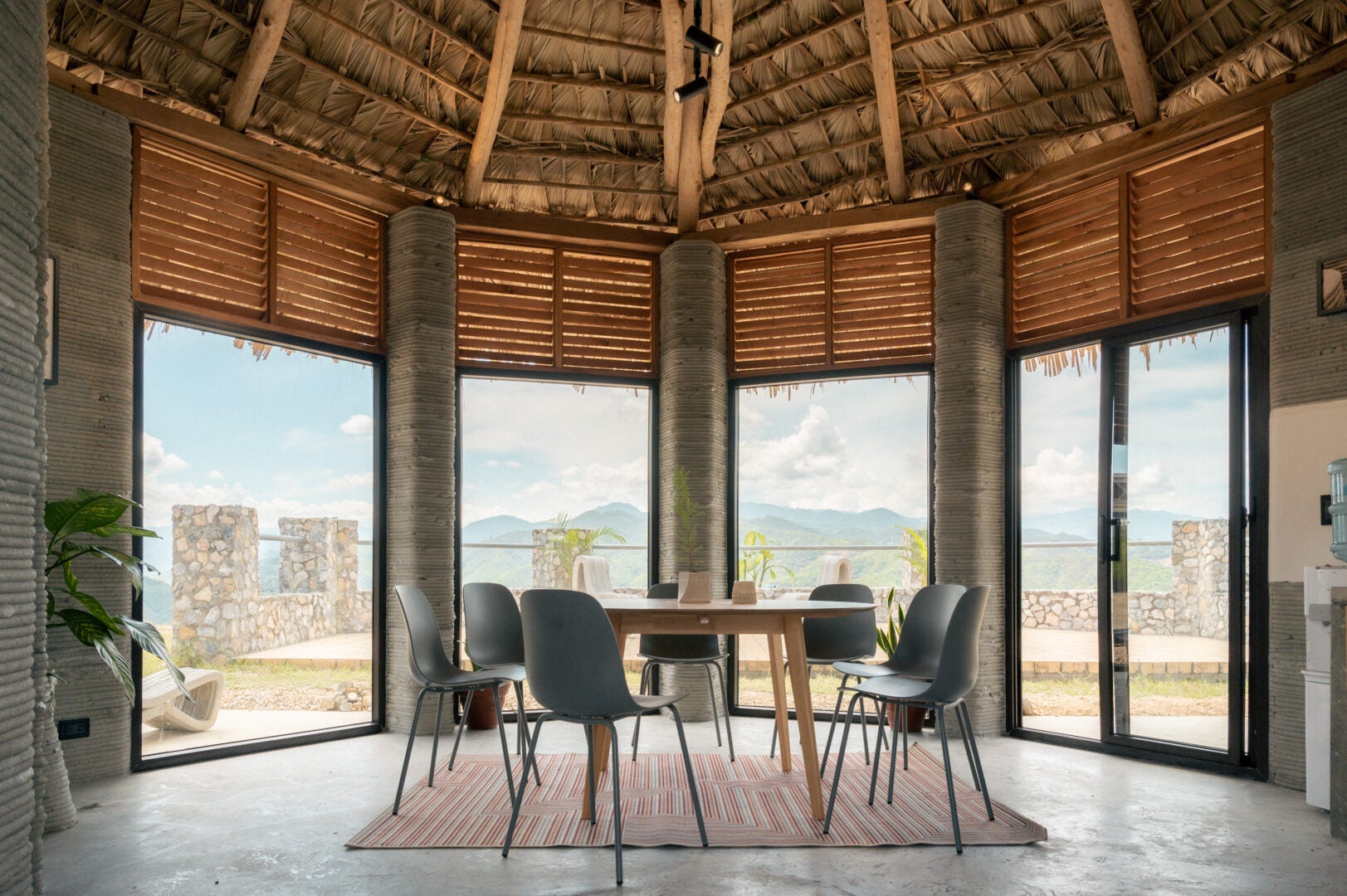 Plinio Estuardo Herrera, Manager of Concrete R&D at Progreso, commented on the project inauguration: "With immense satisfaction, we completed this unique project using 3D printing technology, once deemed distant. Progreso's enduring spirit of innovation led us to explore new methods, culminating in a collaboratively designed building featuring a sustainable "rancho" roof, ensuring natural cooling in seismic regions. This achievement, a testament to our teamwork, harmoniously blends advanced technology with local traditions, thanks to the unwavering support of 3DCP Group and COBOD."
The project, representing Guatemala's entry into the world of advanced global construction methods, was achieved through a partnership with Denmark's 3DCP Group, known for among other the 3D printing of the first school in Ukraine as part of the re-construction of the country. The first house in Guatemala will not be the only project the partners are doing together.

Philip Lund-Nielsen, Co-Founder and Head of Americas of COBOD, applauded the achievement, stating from his company's base in Miami, FL: "The completion of Guatemala's first 3D printed house living up to all seismic requirements marks a significant milestone for construction 3D printing in Latin America. The region has adopted 3D construction printing slower than others, but the interest is growing rapidly. We expect interesting new developments to happen shortly, including in Mexico, especially now that successful steps have been taken to verify the suitability of the printing technology in a seismic region.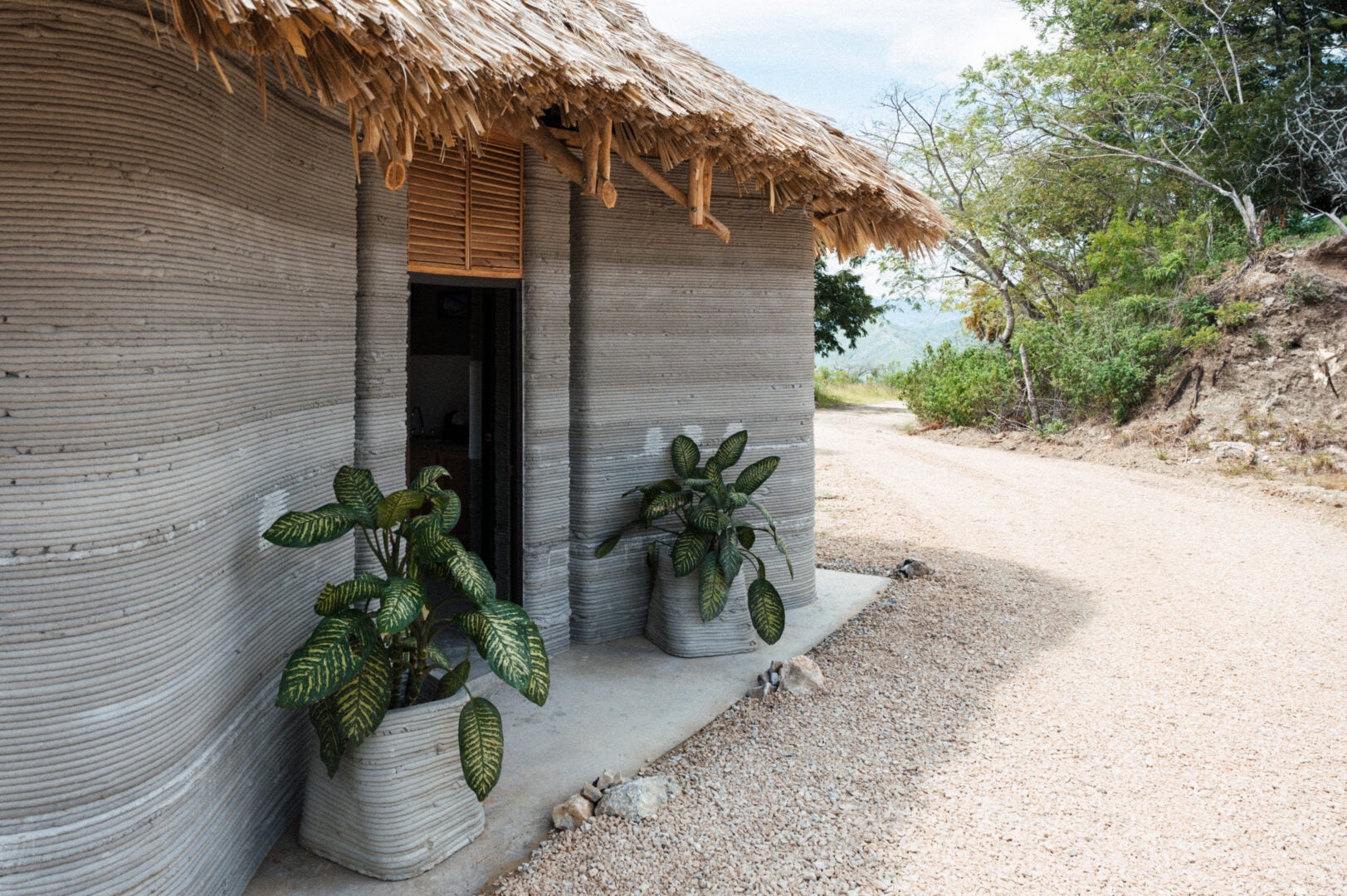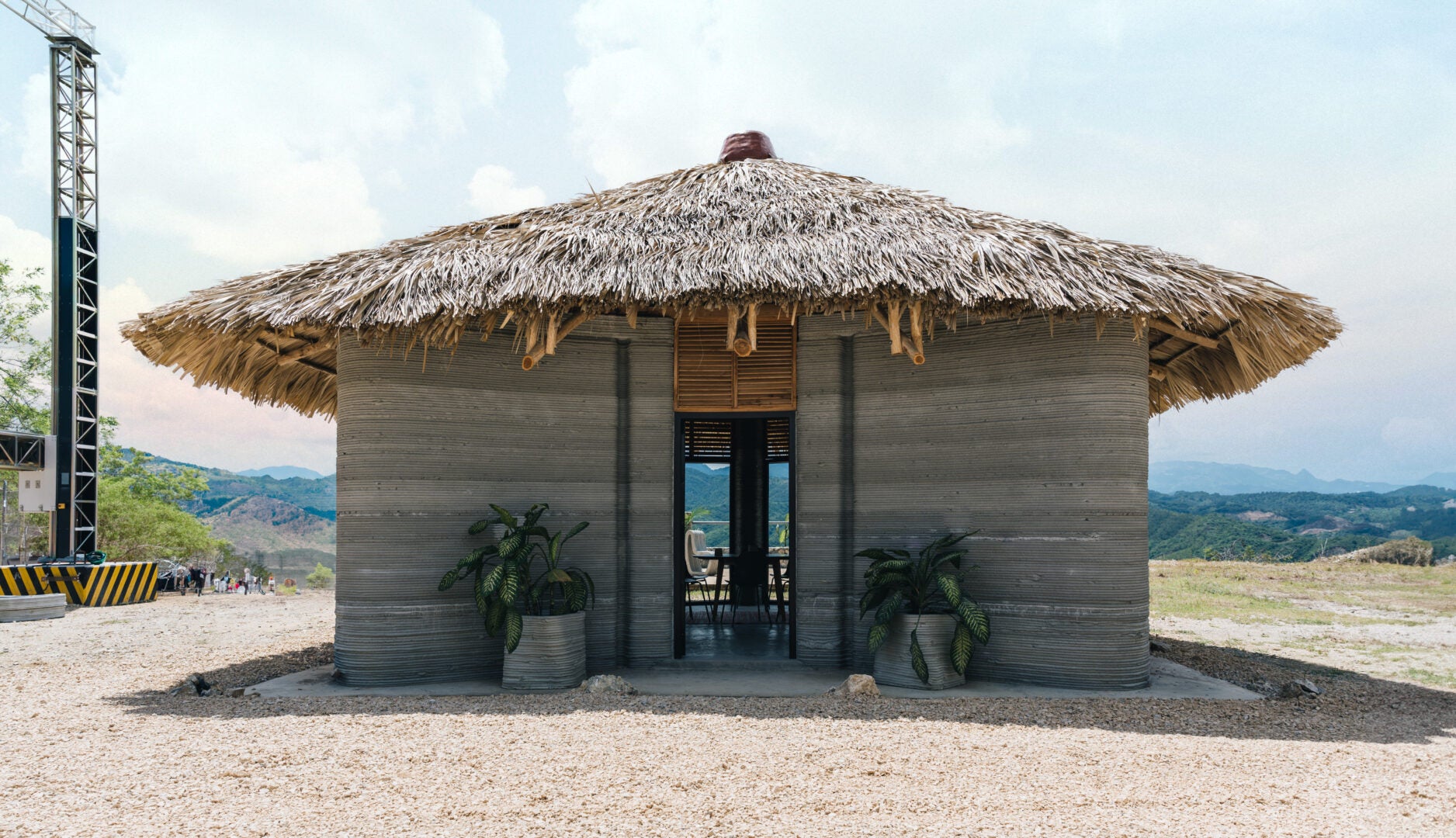 Relevant Links:
About COBOD International
COBOD stands as the global leader in supplying 3D printers for the construction sector, promoting over 70 printers distributed across North and Latin America, Europe, the Middle East, Africa and Asia-Pacific. Driven by a mission to revolutionize construction through multifunctional robots utilizing 3D printing, COBOD envisions automating half of the construction processes to achieve faster, cost-effective, sustainable results with enhanced design versatility.
From residential, commercial, and public structures to sports facilities and educational institutions, COBOD's 3D printers have been instrumental in erecting 1 to 3-story structures across all six inhabited continents. Their innovative technology also extends to developing large-scale data centers, wind turbine towers, and more.
Embracing an open-source material approach, COBOD collaborates with global partners, including customers, academia, and suppliers. The company, backed by prominent shareholders such as General Electric, CEMEX, Holcim, and PERI, operates from its main office in Copenhagen, Denmark, and regional competence centers in Miami, Florida, and Kuala Lumpur, Malaysia. COBOD's dynamic team comprises over 100 professionals from 25 diverse nationalities.
About Progeso X
Progreso X is committed to create, design, and bring to reality disruptive ideas for the benefit of the world through collaborative innovation between Progreso, startups, and its ecosystem. With more than 120 years of experience, Progreso is a regional leader that provides solutions to enhance construction processes in Central America, Panama, Ecuador, and Colombia.
About 3DCP Group
3DCP Group consists of an engineering company, architecture firm, and the constructing party, which combined possess all the skills necessary to 3D print a complete building. This gives 3DCP a unique opportunity to take care of the entire construction process, from idea to turn-key product.3DCP's ambition is to build better, cheaper, and more sustainably. When the company says its ambition is to build better, it doesn't just mean the objective quality of the house, but also the subjective experience of the house – all of which is made possible through the construction method and the surrounding processes.