The popularity of houses built by 3D concrete printers has grown incredibly quickly in the last few years. For instance, 3D construction printing opens up complex shapes and revolutionary designs. In this article, we will introduce you to new possibilities these disruptive methods enable. In addition, you are also able to explore what the inside of a 3D printed house looks like with our interactive videos.
3D Construction Printing Disrupts How We Think About House Design
One of the main advantages of 3D construction printing (3DCP) is the architectural freedom that comes with it. Using 3DCP, architects are able to conceive creatively and break free from conventional architectural limitations.
Moreover, curves and rounded shapes are extremely expensive to implement conventionally, but with 3DCP utilization, it does not affect the price.
Examples of What a 3D Printed House Looks Like – Inside and Outside
At COBOD, we are delighted to enable professionals in the construction industry to develop new designs for residential houses, industrial constructions and commercial buildings. In the following sections, we have selected three examples of houses printed with our 3D construction printer BOD2, with outstanding architectural designs that catch your attention from afar.
However, not only the exterior is something out of the ordinary. If you want to know what a 3D printed house looks like inside, you can further explore the interiors through our interactive videos.
Kamp C – Europe's First 3D Printed Two-story House
The award-winning office space Kamp C, located in 't Centrum in Belgium, is Europe's first 3D printed two-story house. Kamp C was built in July 2020 and took no longer than three weeks to complete. The whole construction was 3D printed directly on-site, with 8 meters tall walls and 90 m2 floor space inside.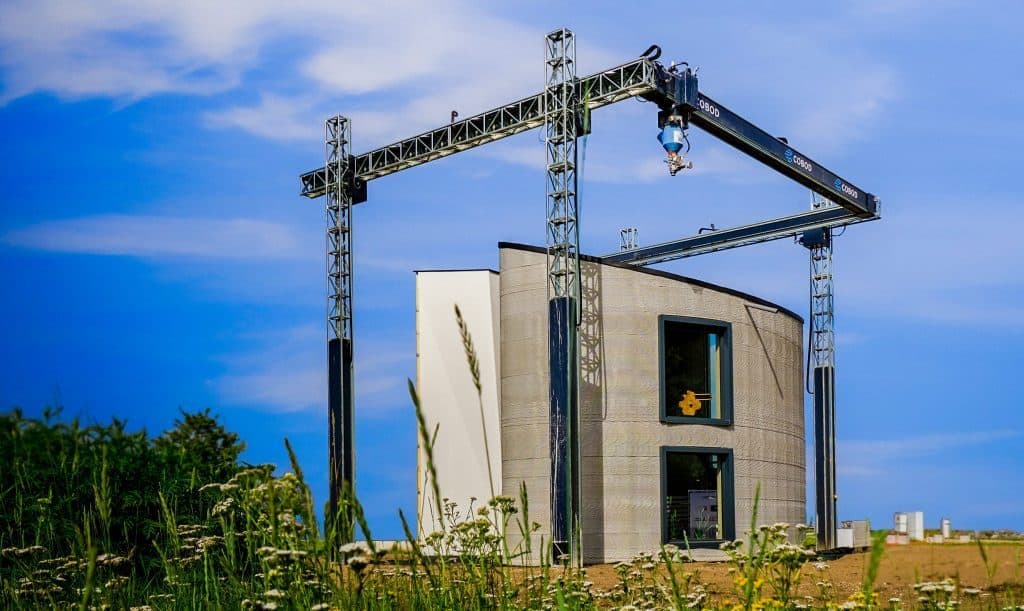 Explore what Kamp C looks like on the inside: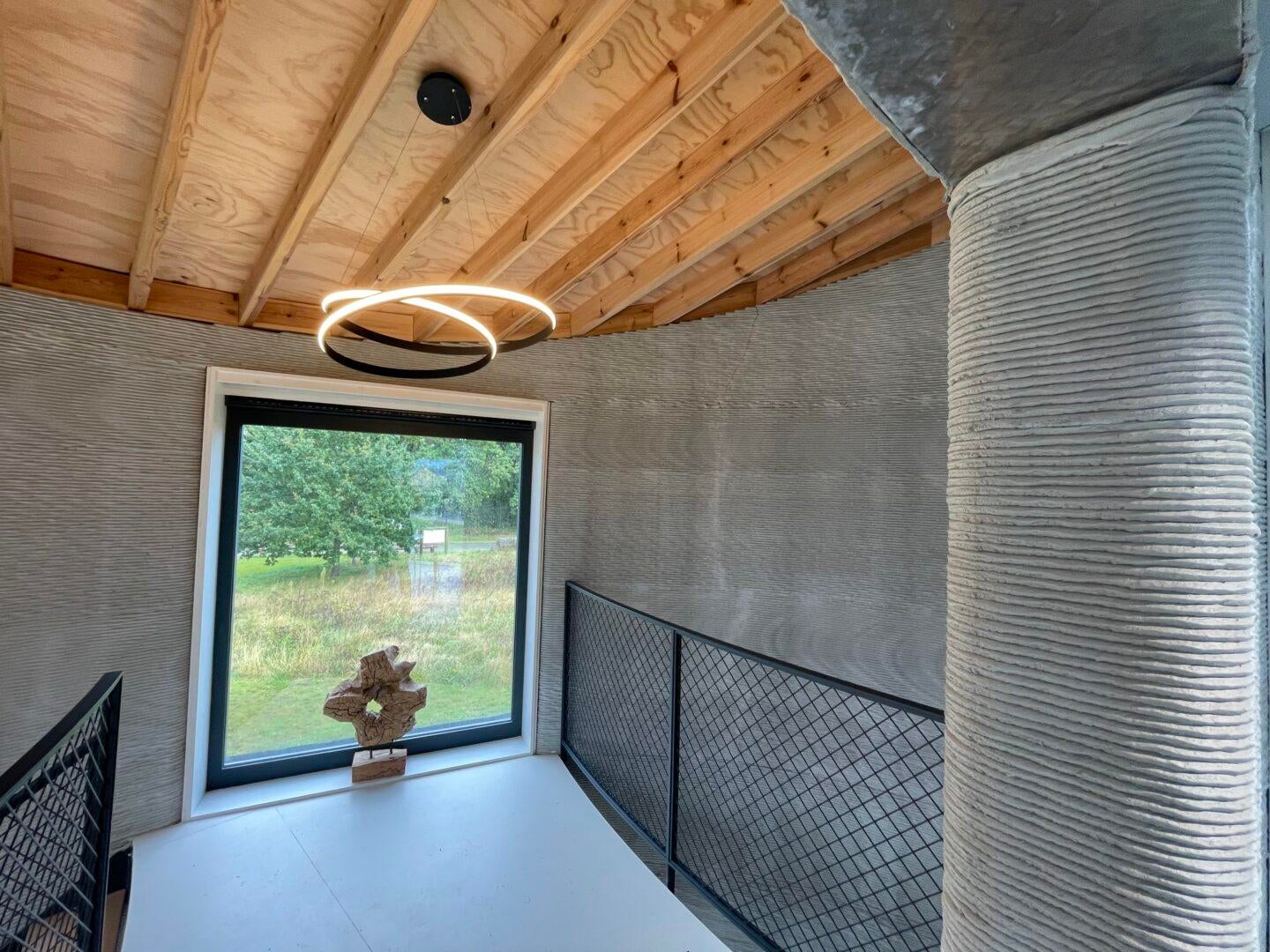 Have an exclusive interactive experience! Explore the Kamp C building from inside:
Germany's First 3D Printed House – Including 3D Printed Interior Details
In North Rhine-Westphalia, you can find Germany's first 3D printed building. The two-story, 3D printed house has a living area of about 160 m2. Rounded shapes and many curves are what make this building unique. This project indeed reaffirms the freedom of design thanks to 3DCP technology.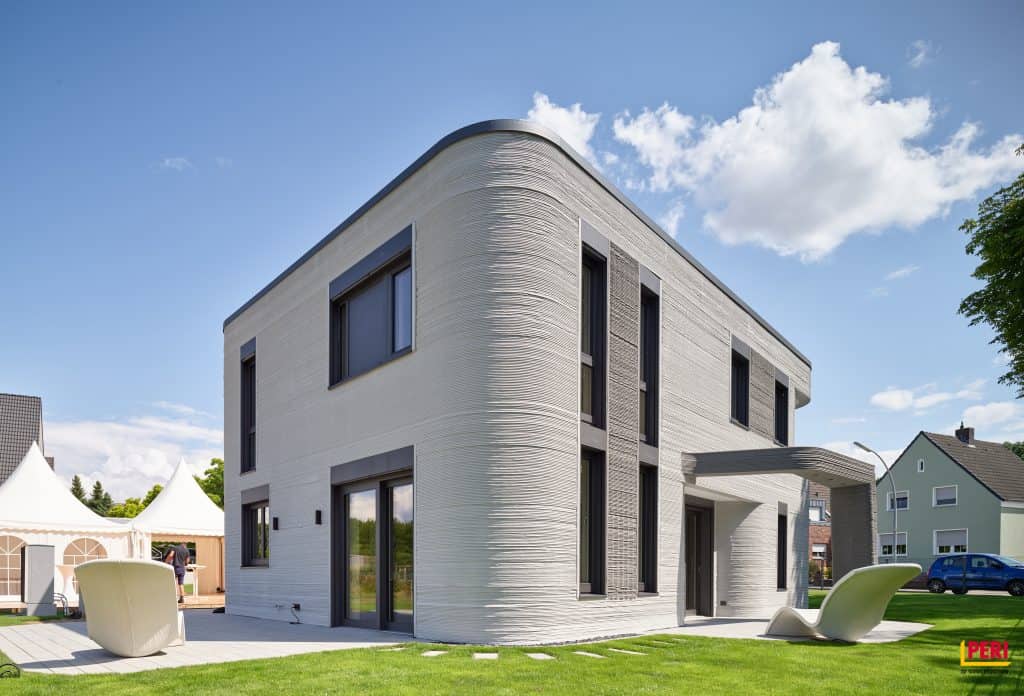 In addition to the house walls, parts of the interior design are also printed. For example, the bathtub substructure, the kitchen countertop and the fireplace are 3D printed details you can find inside the house.
Explore what Beckum building looks like on the inside: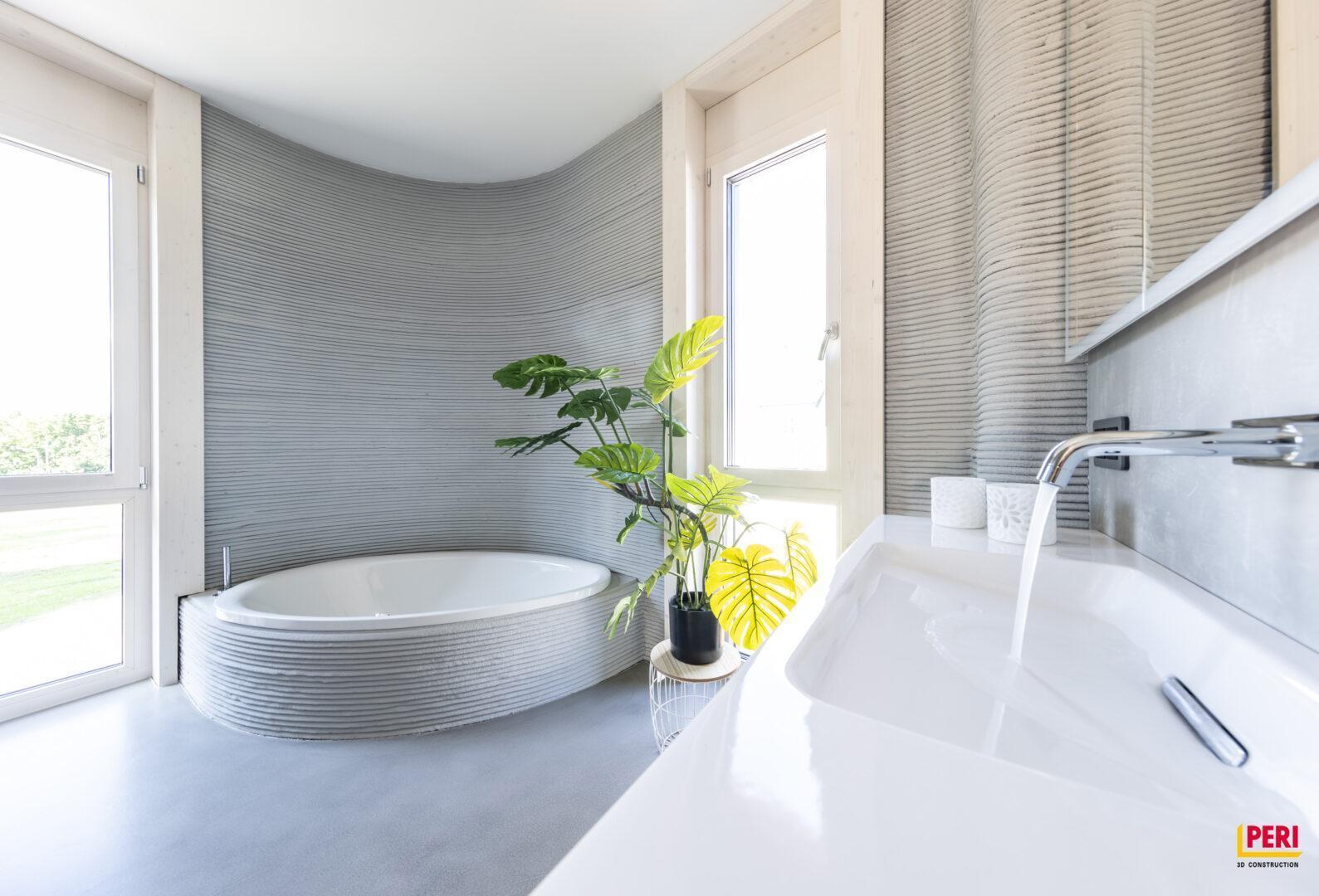 Experience how it is like to be in 3D printed house:
The Tiny House – Well-Planned Design for Optimized Utilization of Space
The Danish 3DCP Group planned and printed The Tiny House in Holstebro, Denmark. Their goal was to build the house as inexpensively as possible. The house has a bathroom, an open-concept kitchen, a living room area, and a bedroom. Everything fits on 37 m2.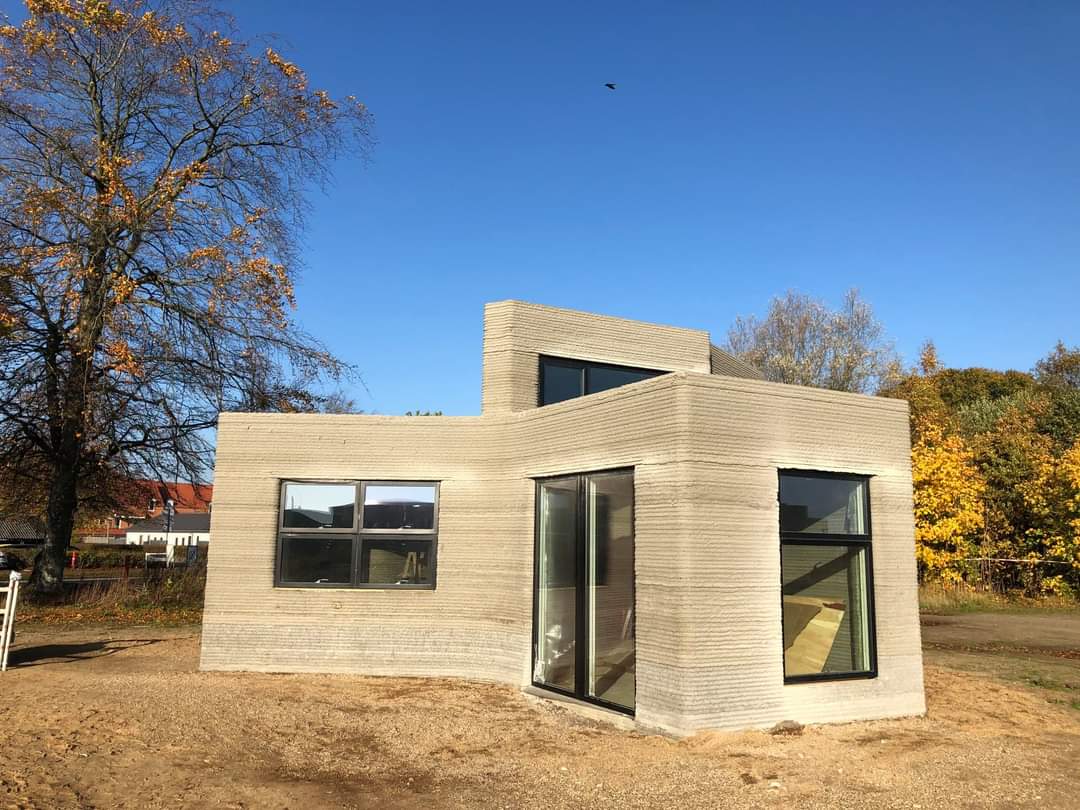 The Tiny House is shaped like a triangular circle with three open ends. The kitchen, living room, and bathroom are located in the corners of the triangle. The bedroom is located above the bathroom, which creates interesting architecture and helps conserve space as efficiently as possible.
Explore what The Tiny House looks like on the inside: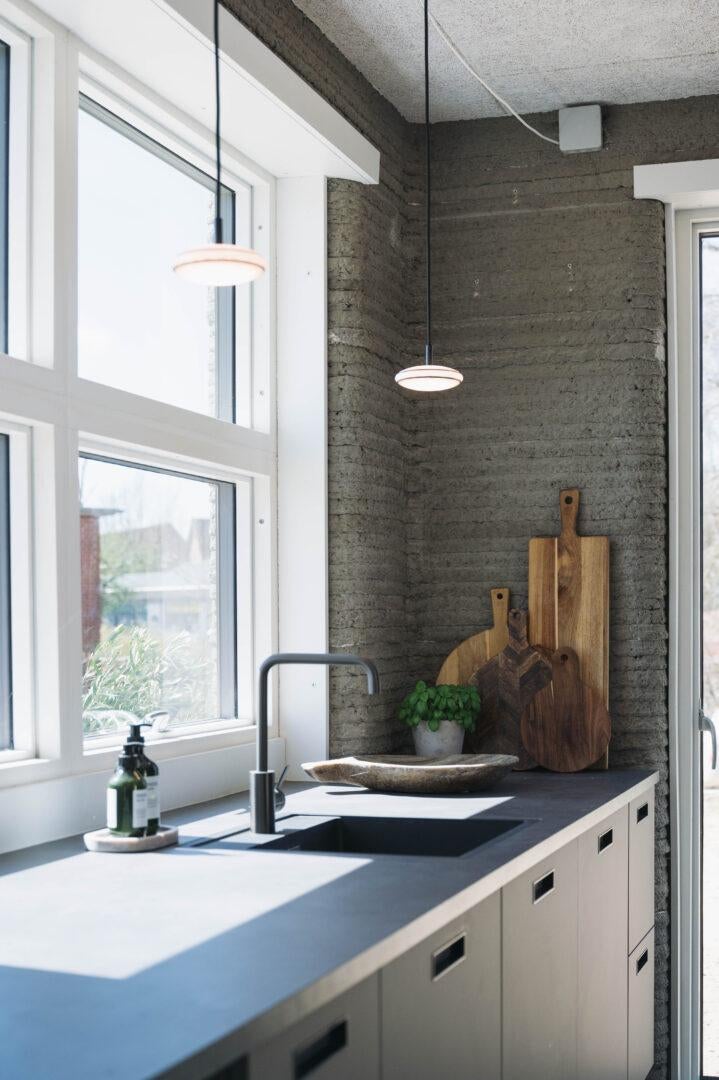 Look inside and explore every corner of the Tiny House in Holstebro:
Explore more of our worldwide collaborations here.