Power2Build finished their second and largest 3D printed building yet in Angola with the BOD2 construction printer.
140 m2 house printed 4,5 times faster than the first 3D printed building Power2Build made.
D.fab concrete solution from COBOD International and CEMEX enabling cost-saving up to 90% – first shown in Angola, now spread all over the world.
COBOD completely dominates the 3D construction printing market in Africa with the six 3D printed buildings, all done with COBOD technology.
Power2build have recently finished their largest 3D printed building with a COBOD BOD2 construction printer in Angola. The company has set out to transform the housing market and are pioneers aiming to solve affordable housing in Angola with 3D printed buildings.
The house is the second 3D printed residential building in Angola. It is a 140 m2 house that holds a suite, two bedrooms, three bathrooms, a dining room, and a living room. As the three bathrooms indicate, this is not a social housing project, but rather a house showcasing the design and architectural possibilities of 3D printed buildings.
Power2build is working with COBOD's 3D printing technology to significantly reduce the housing shortage in Angola. The 3D printing technology is an innovative method that allows construction of affordable and high-quality housing in the region in a faster and more competitive way.
Power2Build printed Angola's first 3D printed building – a 53 m2 house. This was an incredible milestone, marking the beginning of a revolution, as the house was the world's first 3D printed house in real concrete (defined by particle size above 8 mm).
While the first house was printed in 48 hours, the second house with 140 m2 was printed in 30 hours. This equates to a 4,5 times improvement in productivity. In addition to this, the team was able to both do the printing, and the water and electrical installations at the same time.
Ricardo Almeida, CEO from Power2Build said: "We are very proud of our progress; people were questioning if we couldn't print bigger. We have now printed a 2,6 times bigger house and in about 2/3 of the time compared to the first house. We improved the speed of execution remarkably, but still believe there is room for improvement. In the future we will only become better at mastering this technology. We are getting more efficient by the day and closer to achieving our vision to deliver better housing at affordable prices to Angolan families."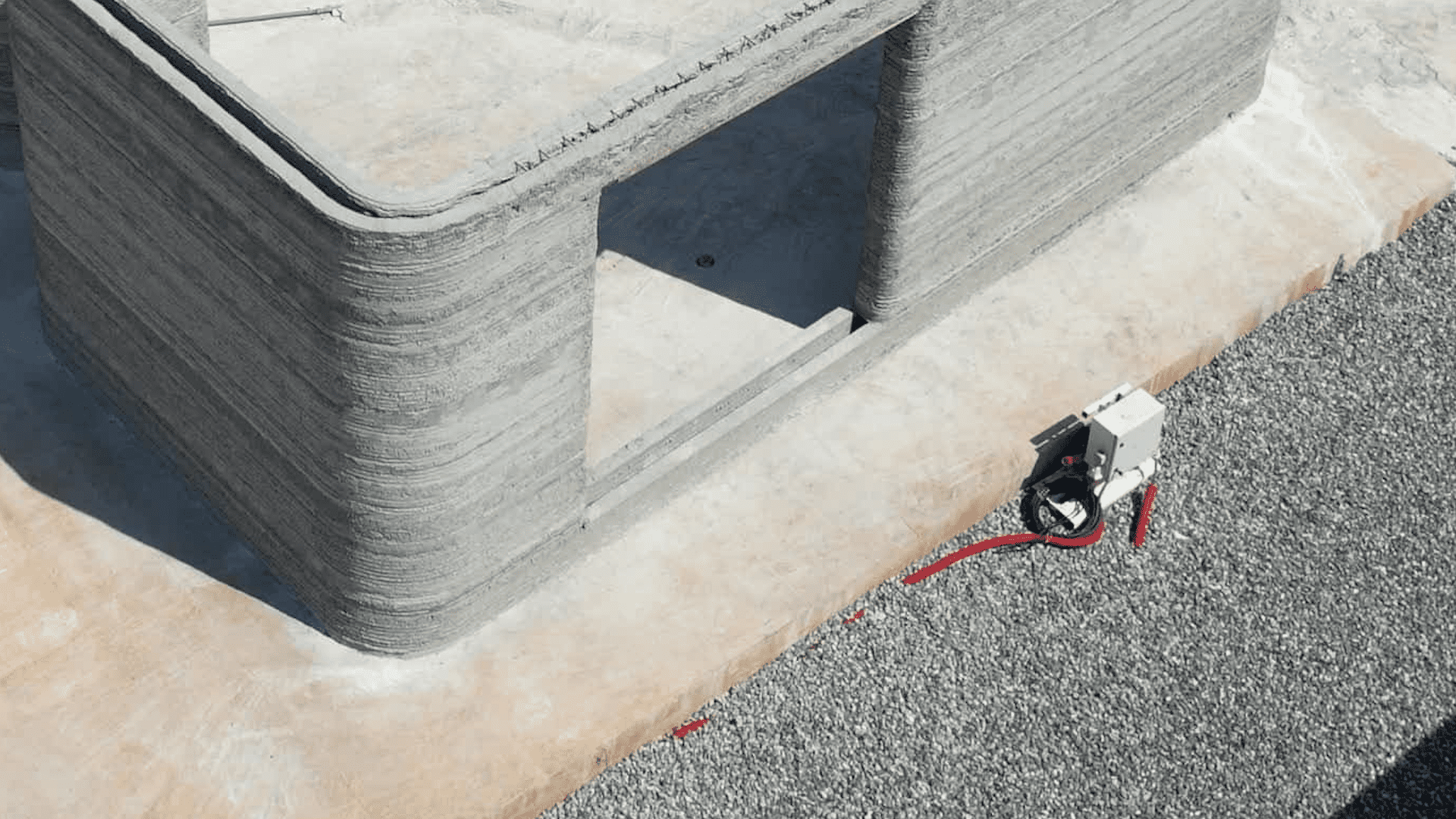 The 3D printed house was done with the D.fab material solution, a ground-breaking additive mix developed by COBOD and CEMEX, that enables printing with real concrete, leading to cost-savings of up to 90% compared to printing with mortars. D.fab enables the usage of 99% locally available materials and only 1% Magic Mix supplied by COBOD. 3D printing with real concrete is a genuine step change in the industry of 3D construction printing and serves as a prominent gateway to properly commercializing the technology.
Commenting on the successful build of the house, Henrik Lund-Nielsen, Founder & General Manager of COBOD International said: "We are proud to have made the technology for this project. Power2Build have increased their speed of execution tremendously compared to their first and now second project. This is a great example of how we and our customers are continuously improving the technology and can build faster, better, and cheaper as our customers and partners become experts at mastering the 3D printing technology."
COBOD International's 3D construction printing technology is dominating the market in Africa, which so far has six 3D printed buildings all done with COBOD technology. The company was the first (and only) to print in Malawi, Madagascar, Kenya, and Angola, two of which are schools and four residentials. Later this year COBOD's customer 14trees will begin printing a double-digit number of houses in Kilifi in Kenya.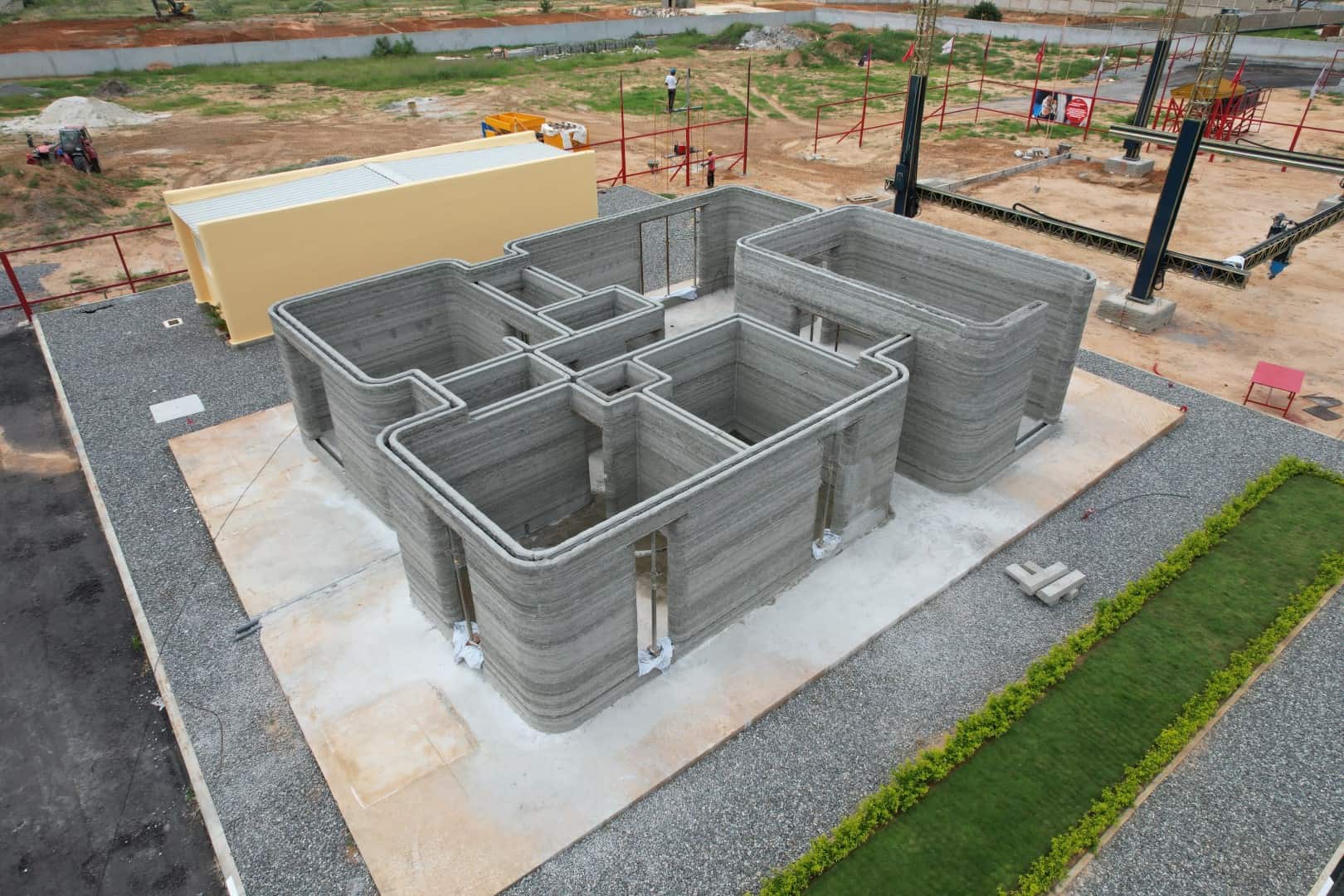 About COBOD International  
World leader in 3D construction printing solutions with +50 printers sold world-wide.
COBOD's mission is to build smarter through multifunctional construction robots based on 3D printing technology and COBOD's vision is to automate minimum 50% of construction processes on building sites. All leading to better, faster, cheaper and more sustainable construction than conventional concrete. We constantly strive to reduce the co2 footprint of 3D printed concrete.
COBOD's 3D printers made Europe's first building in 2017. Subsequently our printers made the first 2- and 3-story buildings in Europe (Belgium & Germany), North America (US & Canada) and India. Also, the first 3D printed villa in Dubai and buildings in Africa have been done by COBOD 3D construction printers, just like the first wind turbine bases.
COBOD has an open-source material strategy, partnering with customers, academic institutions, and suppliers around the world.
COBOD is privately owned by General Electric, CEMEX, Holcim and PERI as key shareholders, and our partners further include Dar Al Arkan (Saudi Arabia), L&T Construction (India), JGC (Japan), Siam Cement (Thailand) and Orascom (Egypt).
COBOD is headquartered in Denmark with regional offices and competence centers in Florida and Malaysia. Our team consists of +100 passionate pioneers from 25 nationalities and through our installed base of printers, we have a truly global presence in North- and Latin America, Europe, the Middle East, Africa, and Asia-Pacific.
Video of Power2Build house: https://youtu.be/zRKVQ6SNLlI