Over three billion people are expected to need affordable housing by 2030. This issue is most acute in Africa, with countries like Kenya already facing an estimated shortage of two million houses. The start was made in Oct 2021 with the first 3D printed demonstration house in Nairobi, Kenya, which is also the first 3D printed house to achieve the IFC-EDGE Design Certificate.
14Trees brought the project to life with the help of a COBOD BOD2 3D construction printer, the most sold 3D construction printer in the world. 14Trees is a Joint Venture between Holcim and CDC Group. In Q1 of 2022 14Trees will start printing 52 affordable housing units in Kilifi similar to the Nairobi building, in a project that will be one of the biggest 3D construction projects in the world. This will demonstrate the economic potential of the 3DCP technology and document the speed advantages of 3DCP as a building method.
14Trees addresses the housing crisis with cutting edge printing technology that is expected to disrupt the construction industry globally. Faster and more efficient – and with a lower CO2 footprint.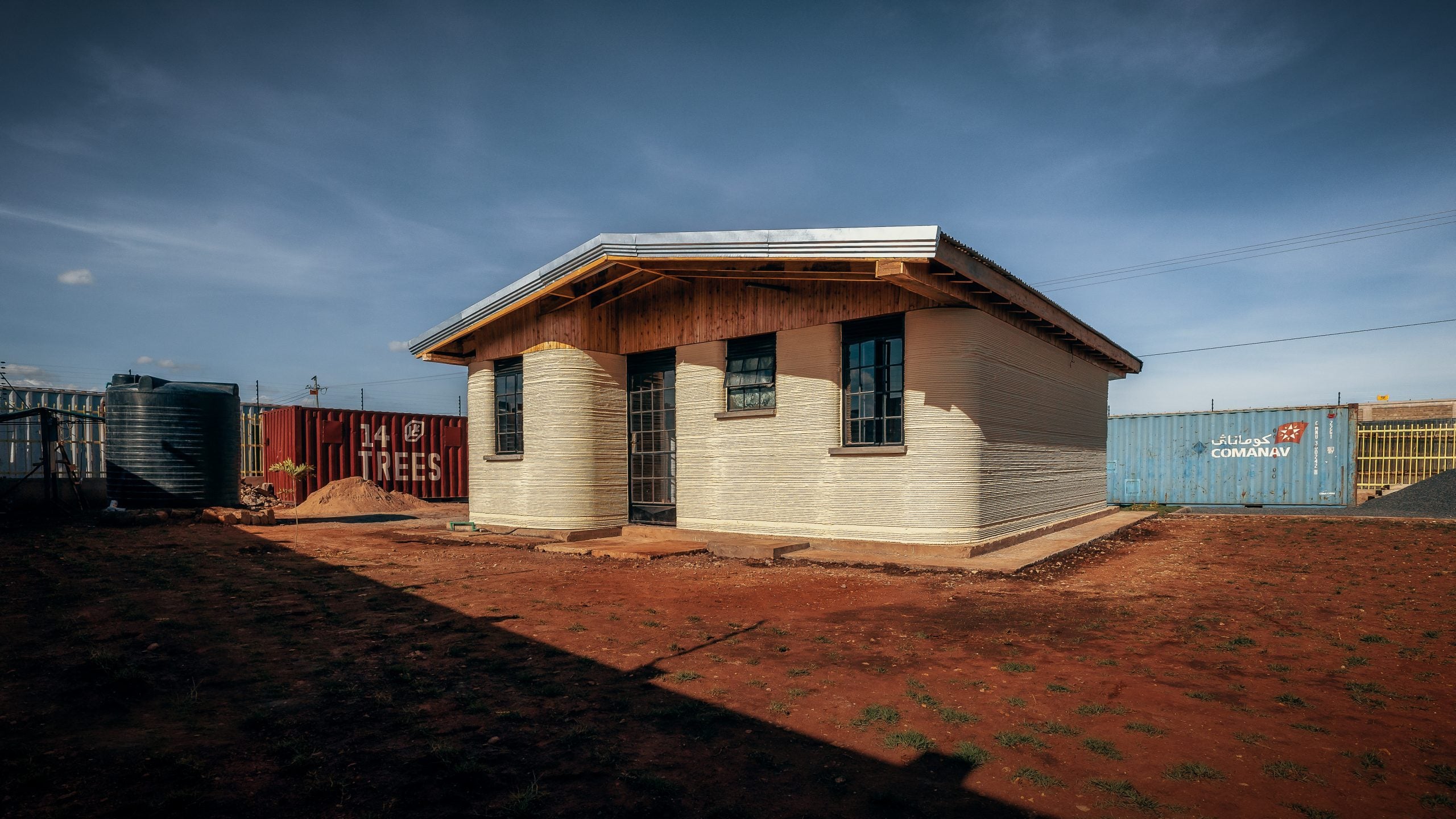 An entire school 3D-printed in just 18 hours printing time
Located in Malawi, the world's first 3D printed school was built using COBOD's state-of-the-art BOD2 3D construction printer. In alignment with the United Nations' Sustainable Development Goals, intended to address the global challenges humanity faces, the school was built with the goal of accelerating the provision of affordable housing and schools across the continent of Africa. The new technology also brings about opportunities for local people to be trained as 3D construction printer operators and specialists creating new jobs and skilled workers. The school building in Malawi, measuring 56 m2 was built using COBOD's 4-4-2 model BOD2 construction printer, which is capable of printing concrete structures up to 10 meters in length and width, and 3 meters in height.
14Trees achieved tremendous results applying COBOD's technology resulting in reduced cost, time, and materials compared to traditional methods. Furthermore, the building also has an environmental footprint of 50% compared to the traditional building methods in Africa . "I am very impressed by the new building – its durability and design provide the space and facilities that students did not have before. This school will attract more students, and those learners that had left will return to education," says Juliana Kuphanga Chikandila, Primary Education Advisor, representing the Director of Education, Youth, and Sports in Malawi.
COBOD wants to accelerate the development process of critical infrastructure and thereby solve the shortage of schools and affordable houses in Africa.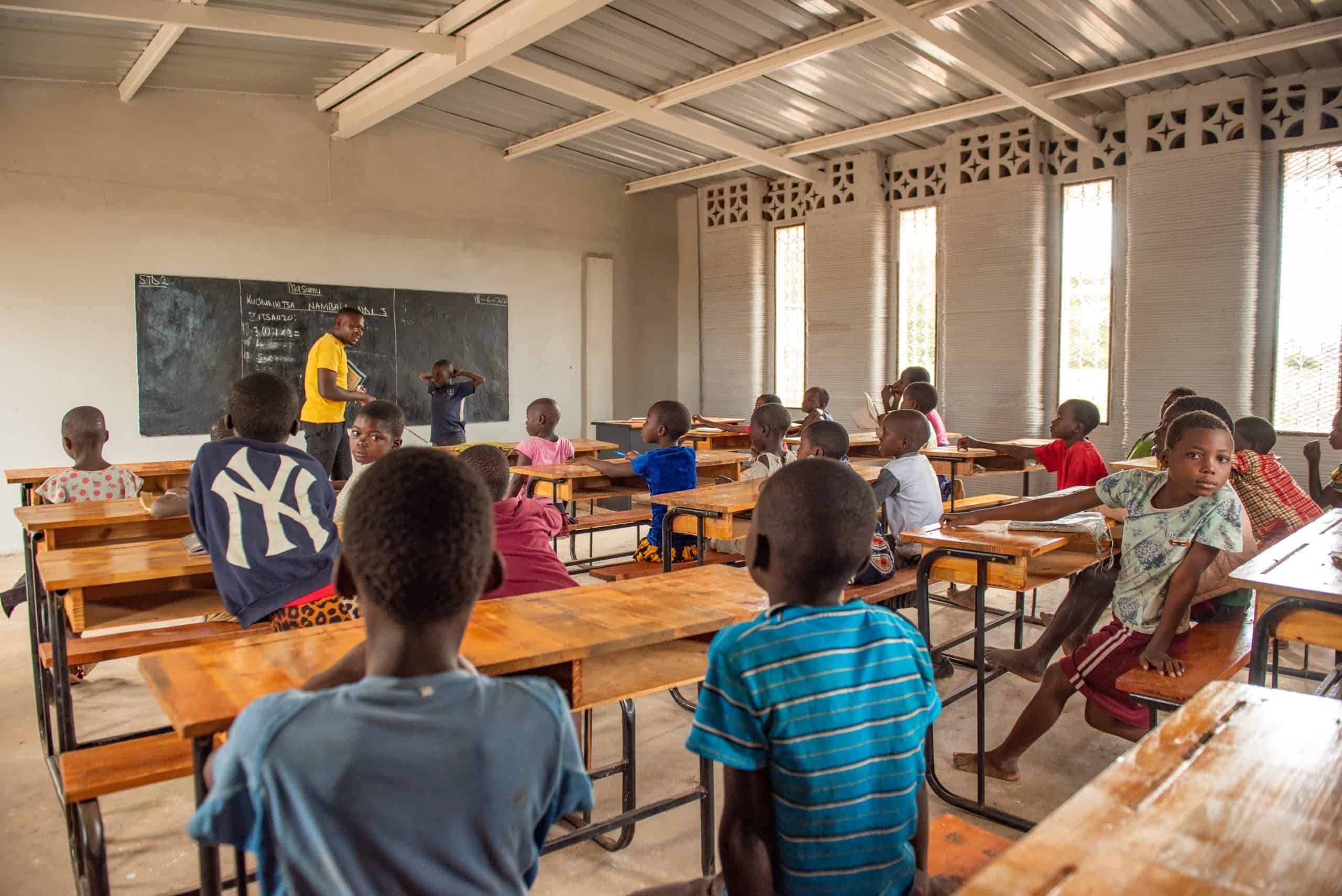 Read more about 14Trees and their projects at 14trees.com