The BOD
Europe's first 3D printed building is located in Copenhagen, Denmark. We 3D printed the BOD in 2017 as a testament to how the technology of 3D construction printing can disrupt the conventional construction methods of today.
Tour Europe's first 3D printed building
Steep learning curve
In 2017, we 3D printed the BOD in 2 months with our first-generation 3D construction printer. In 2019, we 3D printed the building a second time in just 28 hours over 3 days. This was a productivity gain of 20x, which signifies the incredibly steep learning curve we and our customers experience using our technology.
Project background
The idea for this project came about as a result of COBOD's participation in a project financed by the Danish government called "3D Construction Printing", which saw COBOD visit more than 35 3D construction printing projects around the world.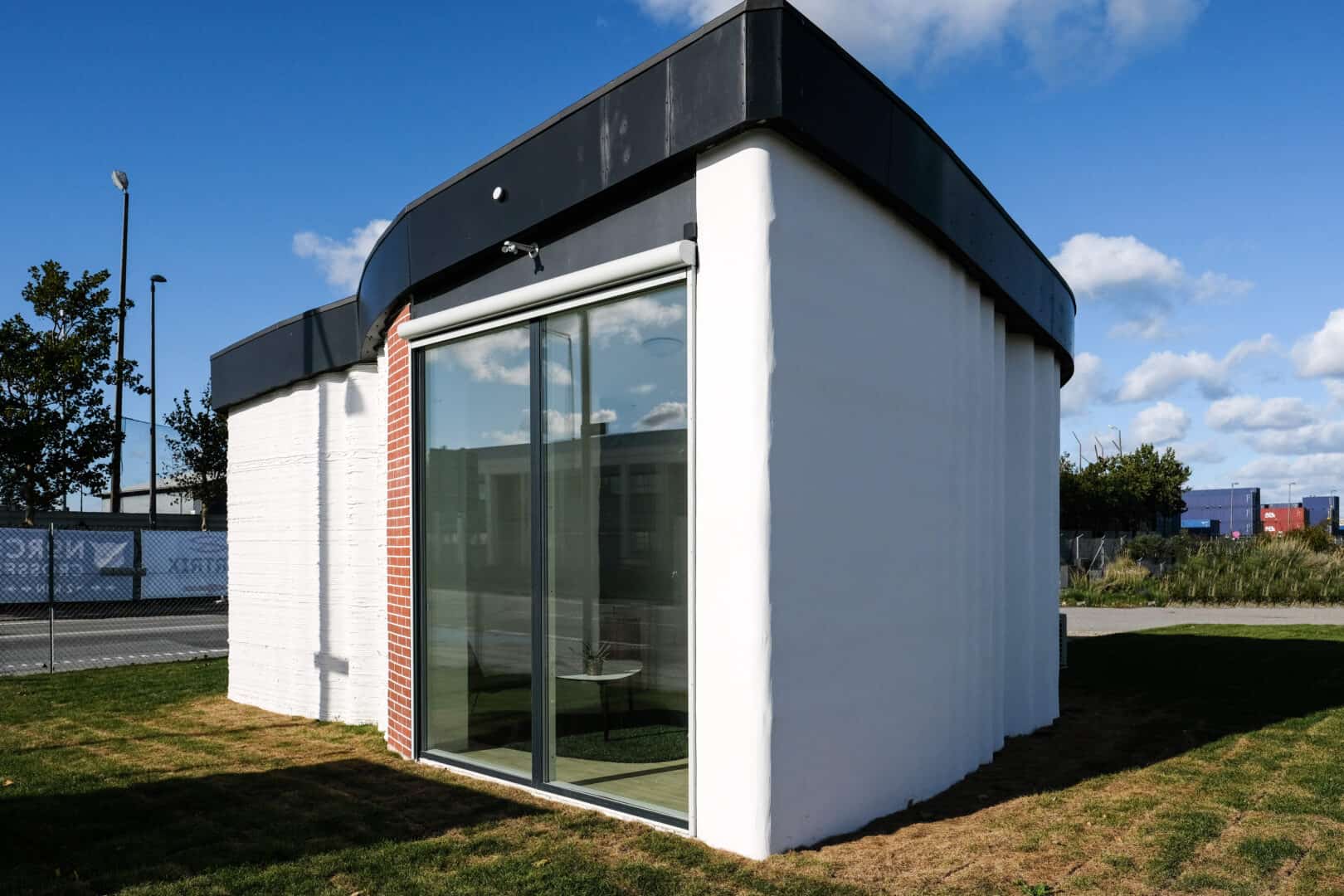 Even though the BOD is less than 50 square meter (538 sq ft) in size, it is still large enough to demonstrate some of the economic and architectural benefits of using 3D printing technology for construction.
To signify the design freedom of 3D printing, the BOD does not have a single straight wall. 3D printing allows for curved wall designs without adding any complexity or further costs.