3DCP Group sees the value 3D construction printing brings
The first 3D-printing construction company in Denmark. 3DCP GROUP are striving towards a firsthand implementation of state-of-the-art 3D construction printing technology. The aim is to build better, faster, greener and to reduce the amount of strenuous work in the construction process.
3DCP Group is an association of an engineering company, a design studio and the technical executing party, which together possess all the competencies necessary to 3D-print a complete construction.
In 2021 we printed our first prototype using the CEMEX D.fab solution as one of the first ever to do so. The project is our vision of student housing of the future and is a 40 sqm tiny house.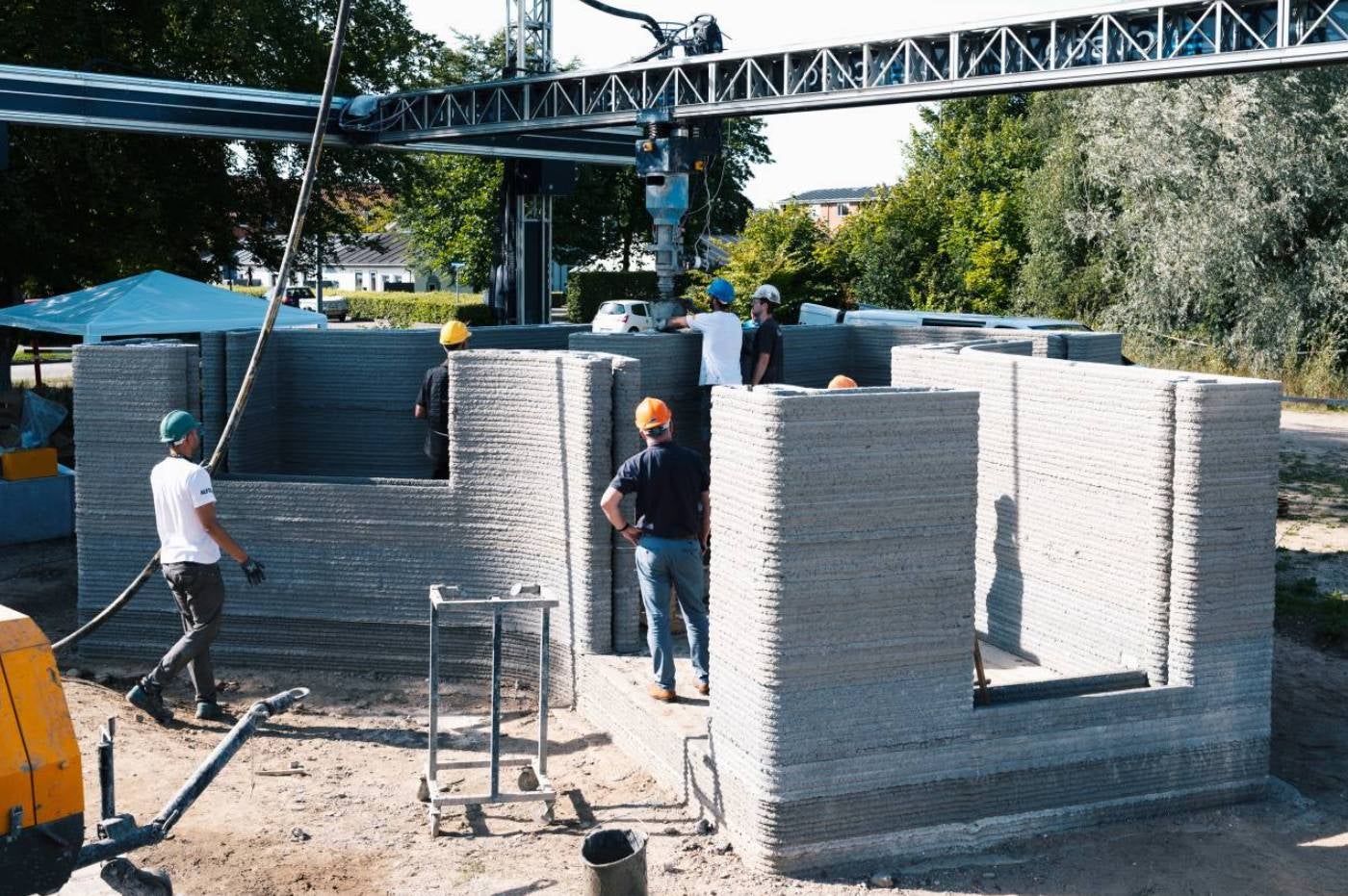 3DCP on 3D construction printing and COBOD
3D printing removes a lot of the limitations that one experiences today in conventional construction.
For the printer, it is as easy to make a square wall as a curved wall, or for that matter a corrugated wall. In other words, it is not limited by the traditional box geometry that conventional building methods are in bricks, concrete elements or slabs. It therefore opens a wide range of doors for architects to think outside the box and think of human nature – without it having to become more expensive.
We believe 3D-print has a significant spot in the future of construction, and we are happy and proud to be part of it and to be partnered up with COBOD. There is no doubt COBOD is the industry leader in the 3DCP industry which, along with their strategic location, is the reason we put our trust in COBOD to be our partner now and in the future.