UNPRECEDENTED TECHNOLOGY
Our BOD2 printer is the result of years of continuous upgrading and improving our design and printer from the very first printing of Europe's first 3D printed building.
The BOD2 is not a prototype. It is the result of delivering more than 30 printers in the past 3 years to a global market. All parts of the BOD2 are made from high-quality materials and have been carefully engineered to meet the high requirements of the construction industry both in terms of printing speed, stability, and durability.
With its unique modular design, BOD2 is the perfect solution for a wide variety of jobs. The combined experience from years of field research and use of the BOD2 construction printer all over the world assures that you get a tested and tried product.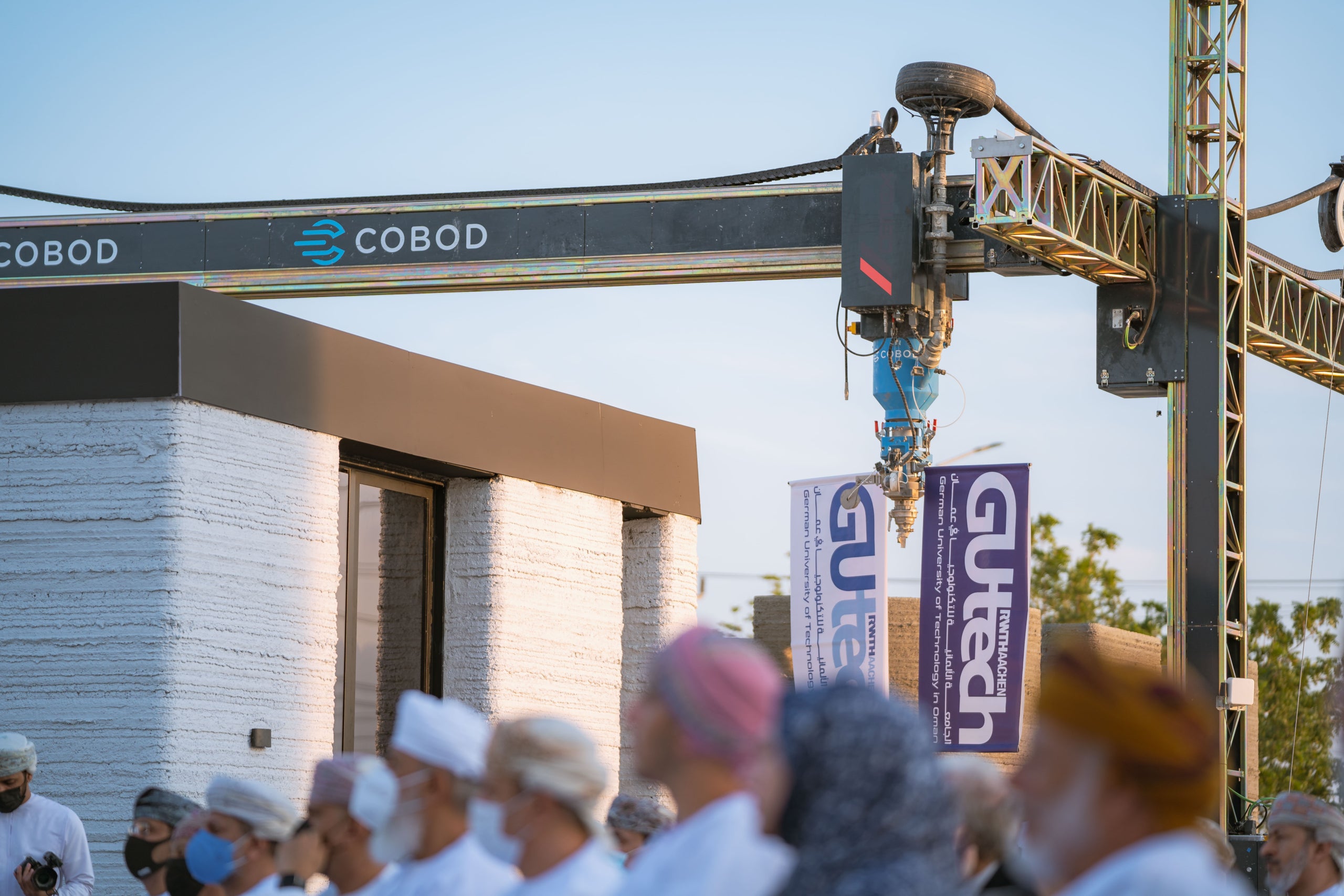 MODULAR TRUSS STRUCTURE
The modular truss structure solves two large issues within 3D Construction Printing:
All projects are different sizes and shapes and with the modular build BOD2 can be configured exactly to each project
The light weight combined with the incredible stiffness of the truss structure guarantees a rigid, sturdy construction that will endure rough treatment and ensure stable and reliable printing year after year.
TANGENTIAL NOZZLE CONTROL
The re-engineered tangential nozzle enables a completely new dimension of control of the surface quality and texture unseen before. By continuously following the movement direction of the print head the nozzle have the added functionality of smoothing or texturing the walls on the fly.
Reducing the amount of cladding and post-treatment of walls
Reducing water evaporation by minimizing wall surface area
SURFACE MAPPING TOOL
When printing on an uneven or poorly leveled surface, the printer measures the distance to the foundation and collects the data in a "height map".
When printing the first layers, the printer can automatically compensate for these uneven surfaces, layer by layer, until the resulting print is completely level. This will ensure a level top wall even for very uneven slabs.
OPEN MATERIAL PLATFORM
To ease the process of compliance with industry standards as well as open up to a wider spectrum of materials, the BOD2 has been developed to print with a wide range of materials.
The extruder can handle up to 10 mm aggregates and thus print with real concrete and not just mortars.