HTL bridges different segments of 3DCP
HTL are the strategic partners and the exclusive distributors of COBOD International's 3D Construction Printing Technology in Ireland and the UK. HTL are well established in these territories, with offices in Dublin, Ireland & Manchester, UK. HTL's R&D + Training facility is located in Drogheda, Ireland. Their growing team comprises of Architects, Engineers, Material Scientists, Construction Technicians and Software Specialists.
The HTL operational team focuses on developing and delivering 3DCP to facilitate more affordable, efficient, reliable, and sustainable construction processes. These objectives are addressed through:
• Developing regulatory compliant 3DCP applications.
• R&D into low-carbon and circular printable concretes.
• Training & Skills Development.
• Collaboration & Strategic Partnerships.
• Equipment Distribution.
• Customer support and direct delivery of live projects.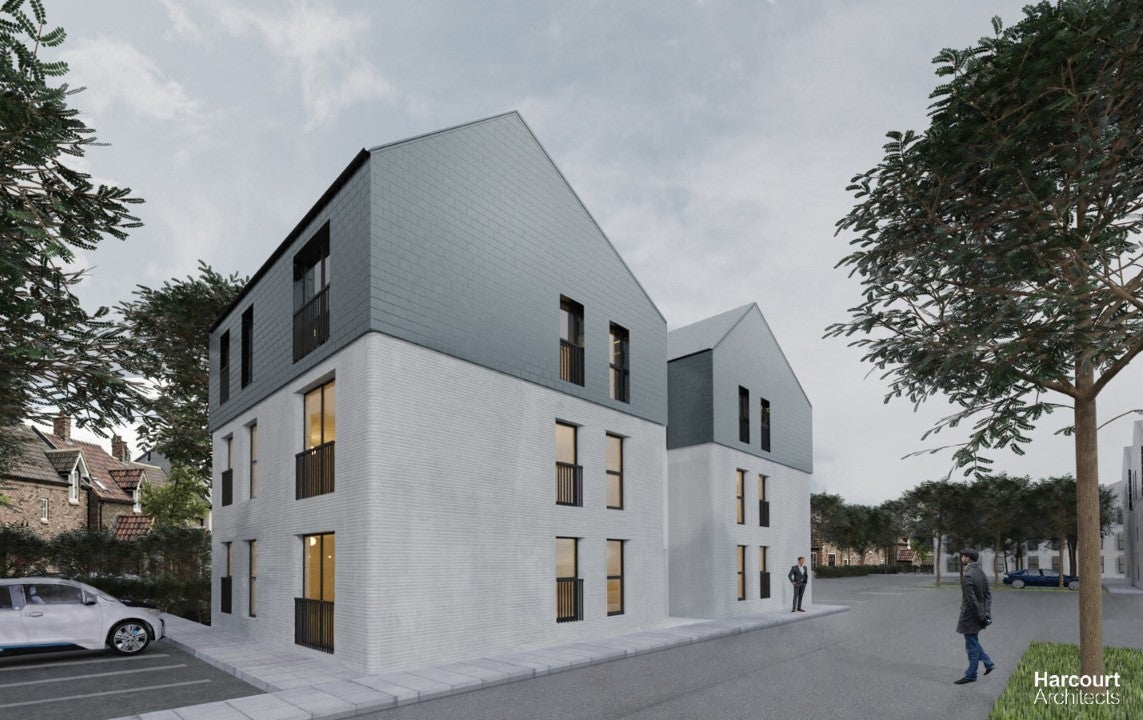 Projects
HTL are engaged in live projects involving social housing schemes and community facilities for non-profit organizations and are scheduled to go to site in July 2022. 3DCP is a very welcome and credible modern method of construction and HTL believes that applying this industrialized technology in the construction industry will help facilitate the rapid delivery of high quality, affordable and sustainable housing, reliably and consistently. HTL aim to prove that by harnessing the benefits of automation in the delivery of housing, they can unlock a mix of competing qualities that is generally not possible with traditional construction methodologies.
The first 3D Construction Printed development in the UK
Project Overview
Residential Development of c.50 units + a Community Hub.
Printed concrete to be used in a structural capacity using locally sourced raw materials.
Phase 01:
• Community Hub + Block 05 (6 Apartments)
• Print Time = 12 Days (incl. assembly + disassembly of equipment)
• Print Height = 3 storeys
• Floor Area = 430 sqm
• Printed Wall area = 1530 sqm
HTL on COBOD
We researched extensively and can honestly say that there was / is no comparable
such company in the market for delivering 3DCP equipment. We have found COBOD
to be extremely honest, reliable, and always willing to go the extra mile. We are
proud to work with such a company.